YRW has appointed a new director – Marie Cooper
Prior to joining the YRW team, Marie had spent a decade working at Ballance, where she held several senior roles within its finance arm, including finance planning and performance manager.
She has an impressive resume with comprehensive business financial management experience and a passion for helping clients.
We asked Marie some quick-fire questions to get to know what makes her tick, how she believes we can get more women into leadership positions and what she likes to do outside the office.
Tell us a bit about your career to date.  
After completing my BMS at Waikato University, I relocated to Tauranga to start my career with a large accounting firm as an Audit Graduate. Spending a couple of years in the audit team, I had the opportunity to work with a number of corporate clients both in the Bay of Plenty and wider New Zealand.
Following my passion for tax, I joined our local tax consulting team, again working with large corporate clients as well as our business advisory team clients. I enjoyed the challenge that tax can bring to a client business and being a part of helping them to navigate through for a successful outcome.
Always having a desire to work in and understand the commercial world, I decided to look for my next growth opportunity. I was fortunate to secure a role with a large local corporate, Ballance Agri-Nutrients Limited, in the finance team. During my nearly decade with this company, I was privileged to hold five different roles from Accounting Manager, Acting Financial Controller and most recently as Finance Planning & Performance Manager. Key responsibilities have included leading a team of eight accountants, the overall responsibility of the accounting and tax functions, owning the business planning process, budgeting and forecasts and being instrumental in the performance reporting evolution. Along with my growth and development both technically and commercially, the focus on leadership development taught me how to unleash the potential in others, build a great team and drive focus to achieve outcomes.
I felt I was ready for my next career challenge, and I started to look for my next leadership opportunity. There was an opportunity advertised for a new director, and I was curious as to what firm it would be. When I found out it was YRW, I knew it was an opportunity that I wanted to explore further, and one I could not turn down after meeting with the team at YRW and based on their reputation.
Two months in, I have enjoyed every moment being a part of YRW and am thrilled for what the next chapter of my career holds.
What does your new role entail?
Being a director is a very rewarding role. It is built on relationships, with our clients, our team and within the business community.
I can be working on a technical piece, helping to grow our team or clients, or providing assurance with assisting others to understand numbers and what they mean in a practical sense.
Most enjoyable part of my role is building relationships with clients and partnering with them to manage their businesses.
What makes YRW different from other businesses in this industry?
YRW has an outstanding reputation in the Bay, are a successful practice known for adding value, being thorough and delivering outstanding results to clients. YRW is passionate about their clients and team, and I am honoured to be a part of this.
YRW is strong supporters of women in business and supporting their growth. It helps that three out of the five current directors are women.
What gets you up in the morning – what excites you about your work?
Every day is different, I can wake up thinking I will be doing one thing and something else comes up that requires my attention. I enjoy that my role is varied, that it can be fast paced and offers challenges both from a technical perspective and also in terms of soft skills. I feel that we make a difference for others which is very gratifying.
What is one (or several) proudest moments in your career?
I have a passion for people, helping them to grow and unleashing their potential. During my previous leadership roles, I was fortunate to be in a company that valued and focused on leadership development.
Developing a highly engaged and high performing team and seeing them grow and thrive.
Being nominated for leader of the year as part of the Ballance People awards, awarded highly commended.
Being asked to speak at a Women in Finance and Accounting Leadership conference. I felt honoured to be asked to share my leadership experiences with other woman leaders.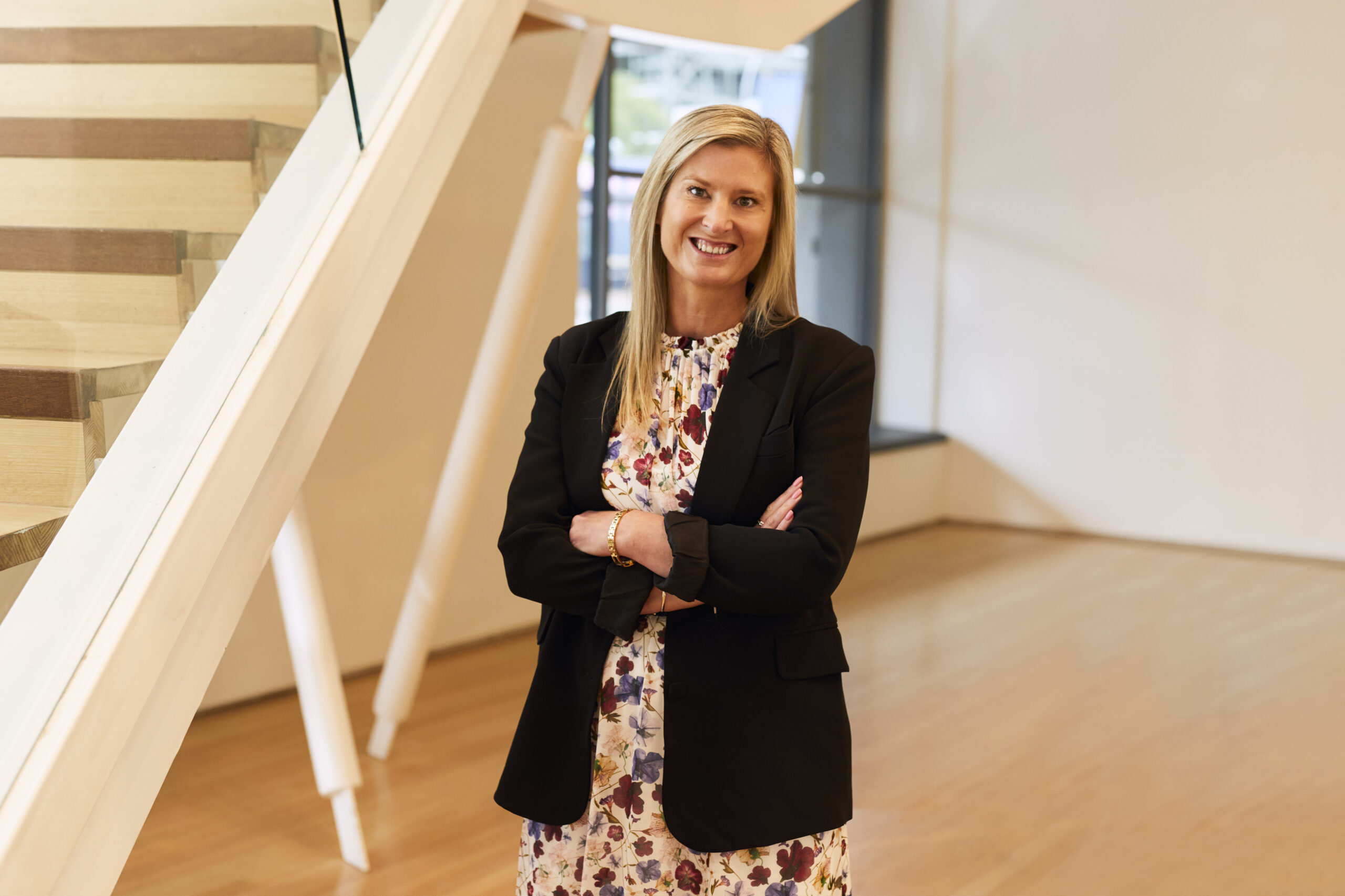 How can we make leadership roles more accessible, particularly to women?
In my experience with hiring key roles, we never looked to gender but rather it was the best person for the role.
I think one of the biggest things that keeps women out of leadership roles is our inner critic. It is far too loud for many of us, and keeps us from backing ourselves and taking the next steps in our leadership careers. Understanding the inner critic, imposter syndrome and having trusted mentors that you can talk through with, will give women more confidence to put their hat in the ring.
How can we as a business community encourage women to get into senior leadership positions?
What helped me to grow in my leadership journey was having trusted mentors and coaches who gave me honest feedback on my development. Sometimes we have to feel the fear and take the next step anyway.  They were and still are some of my biggest advocates who helped me to believe in myself and quieten my inner critic.
I think it is important to journey alongside upcoming women in business to encourage, coach, mentor and to give back for all of the support we have had in helping us to get to where we are. There is nothing more rewarding than seeing someone you have helped being successful in their leadership.
What are some advantages of having women in senior positions? What perspectives do they bring to the table?
Women have a lot to offer, some of the amazing women leaders I have had the pleasure of working with are highly capable and emotionally intelligent. Women think differently, it is not better or worse, but it offers a different perspective leading to innovative ideas. Women can connect more with their soft skills and this is a powerful tool in our toolkits, enabling us to connect with others and to influence.
What are your professional goals?
Continually grow and develop as a highly reputable business advisor that works alongside our clients to help grow their businesses and interests.
Be passionate and love what I do.
Support women in business to reach their potential, through mentoring and coaching. I have been fortunate in this regard, and I would like to help other women on their development paths.
When you're not at work, how do you like to spend your time?
Enjoy spending quality time with family and friends.
I am a passionate runner and you can find me pounding the pavements around the Bay for about 40km/week.
Love spending time with my partner out in the bush, whether going for a walk or stalking for deer, time out on the water enjoying what the beautiful Bay has to offer. My favourite place to go on the boat is anchoring in Sou' East Bay of Mayor Island (Tūhua) after an evening fish, waking up to the serenity, bird song and beauty of the bay and going for a morning SUP.