Michele Griffin and Rebecca Meyer, aka the 'UNO ladies' and co-owners of UNO Magazine, have been friends through the birth of their children, deaths, divorces, and breakups. Michelle was even Rebecca's bridesmaid at her wedding. Between them, they have over 60 years' experience working in the print and advertising industry.
In November 2022 they marked their first anniversary of owning UNO Magazine – a milestone they didn't get to celebrate properly at the time because they were on deadline!
We sat down with them to reflect on their first year with UNO…
"We weren't looking at all."
Michele and Rebecca are print natives. They worked together at NZME for the past 30 years. In fact, it was Michele's first job interview at just 16 years old.
"Back then, we had the radio and the newspaper to advertise on. That was it. Radio BOP and the Bay of Plenty Times. By the time we left, the two companies had long since merged to become NZME, and we were selling across all print, radio, and digital platforms, including Google and social media. So, we had a real understanding of the whole media landscape."
One day, they received a phone call from a previous manager who'd been approached by the owners of UNO Magazine with an opportunity to sell. He felt the timing wasn't right for him, but he'd mentioned that he knew two girls who just might be a great fit.
They knew the solid reputation of UNO, and how it was perceived in the community. So, they met with Matt and Jenny [the previous owners] who convinced them of the benefits of being your own boss.
"The thought of owning and running a business scared the bejesus out of us," says Rebecca. "But we left that first meeting thinking, well yeah, let's look into it."
It was a whirlwind, but they figured 'what was the worst that could happen?' It was now or never.
Mixing business and friendship
Initially, it was recommended they have a 'strategy of resolution' in place, in case there was any conflict.
"We haven't had one argument," laughs Michele. "We have a great working relationship and friendship. We both have strengths that balance each other out."
But this wasn't just a case of a couple of mates going into business together. They had a long-standing working relationship of over 30 years, knew each other's work ethic well, and fully trusted each other's integrity with money, the product, and the clients.
"Find a good match business-wise, just like you would a marriage," says Rebecca.
Looking back, they both feel in hindsight there are some things they would have done differently at the start. "But you don't know what you don't know," says Rebecca.
"When you're first starting out, it's important to get good advice. If you have questions, ask them. Talk to as many people who have been through the journey as you can."
"We definitely found in the small to medium business community everyone just wants to help each other," says Michelle.
Understanding the business
Aside from a couple of hairy moments with print and paper stock availability in 2022, the biggest challenge has been learning every single aspect of running a business.
"We wanted to make sure we knew every single aspect of the business to ensure we could make the best decisions across any areas we wanted to make changes to," they say.
The core team is small: comprised of just Michele, Rebecca, and their editor Hayley Barnett. All their writers, photographers, and designers are freelance – and they employ the same people all the time. They strive to match the best writers and photographers to the stories that really suit their specialist skills and talents.
"Despite being freelancers, we still feel they're our team. We value their advice, and they're as equally invested as we are in the magazine," says Rebecca. "In fact, we worked with most of our writers when we worked at NZME."
It's easy to become submerged in all 'the little things' you need to do to run a business, but that's not always the best use of your time, says Michele.
"If I spent 10 hours a week doing social media, it's good for the brand but it isn't bringing in any revenue. I'm better to pay someone to do that so I can spend my time seeing clients, building relationships, and getting revenue."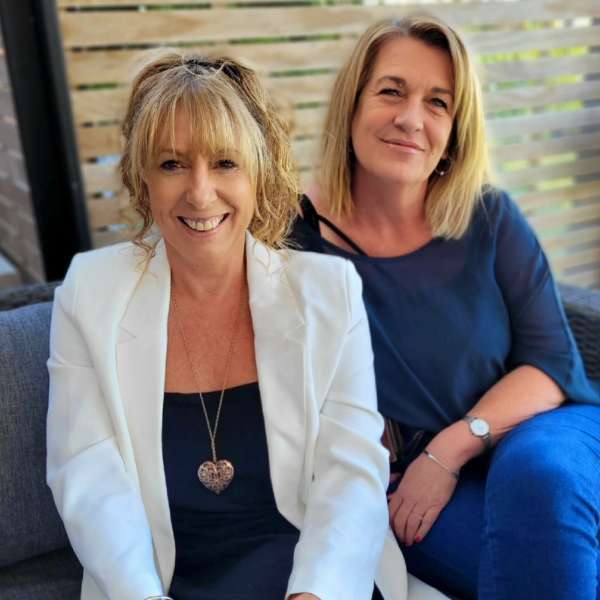 Ask for advice
A highlight of owning the magazine is the consistent unsolicited positive feedback they receive from people who read, advertise and feature in the magazine.
"We are really proud of what we have," says Rebecca. "We can't take all of the credit for it… but it confirms we made the right decision."
They put out their first official issue as owners in December 2021, but it wasn't till the second edition in April 2022 they felt like it was really their own.
"This is the one we kind of call 'our first issue'," says Michele. "We'd been through a full selling cycle, and it kind of exceeded our targets. That's when we thought 'okay, we can do this.'"
The best piece of advice they can offer to anyone starting out in business is 'speak to as many business owners as you can, ask for their advice.'
"If you have to keep asking a question in a different way to get the answer you need, keep asking it," says Rebecca.
So, where to from here?
For now, the 'UNO ladies' are content producing a premium product people genuinely want to pick up and read.
"Of course, we are always looking for ways we can do things better… but for now it's a bit more about talking to people and understanding what our readers and advertisers want," says Michele.
"And because of the ethos of the magazine… we are always talking to people about the good stuff," says Rebecca.
And it's the good stuff they endeavour to keep sharing.
"There's so much negativity out there. Stop with the weather, stop with the doom and gloom, there's also so much good out there. I think if there is more sharing of that, then people might smile a bit more."
---
Looking for more business tips and advice? Head to our Latest News section.