Say hello to exclusive discounts
As a Tauranga Business Chamber member, you and your team gain instant access to exclusive discounts with our Alliance Partners – some of the biggest nationwide retailers in the country.
Psst – by taking advantage of these discounts, you can easily make back the cost of your annual membership.
As a Chamber member, you can get 8 cents off the pump price on every fuel grade at any Z Energy, Caltex or Challenge station – any day of the week.
To access this discount, sign up for a Z Business Plus account:
Visit: www.z.co.nz/business
Offer code: CHAMBERNTH
Z Business Terms and Conditions apply.
But that's not all – with your Z Business Plus account you also get:
Reward your fuel spend


Add your Fly Buys or Airpoints to your Z Business account and earn rewards every time you fuel up at Z or Caltex stations.

No fees


No card, transaction or account fees!

See more with Xero


Get a copy of your invoice data fed directly into Xero – so it's easier to keep your accounts up to date.

Keep the cash flowing


Get up to 27 days of credit to help you manage your cash flow.

2degrees offer quarterly deals on mobile and broadband for Chamber members, as well as a friends and family offer for your staff and family.  
View 2degrees' latest mobile & broadband offers for Chamber members here.
What does 2degrees Business bring to the table for Chamber members? How about award-winning nationwide mobile and fixed networks, NZ-based business customer care, and free Aussie roaming on all business mobile plans. They are the fastest-growing telecommunications provider in the business sector, thanks to a continued focus on innovation, reliability and value.
As proud partners with NZ Chambers of Commerce, 2degrees have a range of exclusive benefits for Chamber members including
Chamber member discounts on business mobile and broadband plans




Free Aussie roaming on all business mobile plans




Savings on devices when you buy interest-free on eligible plans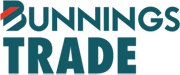 You and your team can access exclusive discounts at Bunnings Trade stores via a PowerPass membership. 
Bunnings Trade has partnered with NZ Chambers of Commerce to offer members access to the PowerPass membership program providing a range of exclusive benefits:
Customised pricing – take advantage of a wide range of discounts 
Business solutions – from build and fit out, through to maintenance and cleaning – our dedicated business team have got you covered
Account management tools – manage quotes, invoicing, and transactions via your online PowerPass account portal or PowerPass App
Quick, easy and flexible fulfilment – with 48 locations across the country, we offer convenient payment, pickup and delivery, or view our range online for click & collect or delivery.
Click here to open a new Bunnings PowerPass account or link your existing account.
For any questions or queries, email orgs@bunnings.co.nz

Chamber members receive additional discounts off OfficeMax business account holder pricing on stationery, ink & toner, cafe, cleaning, packaging and more.
The typical Chamber member saves an additional 14% off retail prices.
Email chamber@officemax.co.nz to access this member benefit.
OfficeMax offers a huge range, with over 16,000 products in stock including:
Stationery

Printers / copiers

Furniture

Specialty business papers

Monitors, mice & keyboards

First aid, safety & emergency preparedness kits

Cleaning & hygiene products

Ink & toner cartridges – packaging & mailing product

Kitchen catering supplies

Art supplies
Order your way: online, free phone, free fax, or email.  Receive free delivery on orders over $75 placed by 3pm.

You and your team can get great discounts on Noel Leeming products. Simply show your membership card/app in-store, or get the discounts online by adding your membership number to your Noel Leeming account.
(Hot tip: get your staff to download our membership app so they can get these discounts in-store too) 
Noel Leeming has partnered with the New Zealand Chambers of Commerce to offer members fantastic benefits in its Noel Leeming stores nationwide. Save by accessing trade discounts across our range of electronics, whiteware, and appliances throughout New Zealand.

You and your team can get great discounts on Torpedo 7 products. Simply show your membership card/app in-store.
(Hot tip: get your staff to download our membership app so they can get these discounts in-store too) 
Torpedo7 has partnered with New Zealand Chambers of Commerce to offer members fantastic savings on products in its Torpedo7 stores nationwide.
Torpedo7 also offers businesses a range of support services: Payment Options, Commercial After Sales Services, Tailored Product Solutions and Promotions + Bike servicing at our great instore workshops
For more information call 0800 867 733

Airpoints™ for Business supercharges New Zealand based SMEs by making it easier to earn Airpoints Dollars™, more often.
Airpoints™ for Business rewards you twice when you travel for work: you or your employee earns Airpoints Dollars and Status Points, and your business earns a bonus of 20% additional Airpoints Dollars. Make everyday business purchases with Air New Zealand's Airpoints Partners and you can earn even more Airpoints Dollars™.
Our members' app
Download our members' app to make accessing your member discounts even easier. The Chamber app acts as a mobile version of your membership card, making it easier for you – and your staff – to access your member discounts.
Search 'Business Chamber Partners' in Apple Store or Google Play and download the app (powered by 3pm). Select 'sign up' and register using the email you use for your Chamber membership.
We'll quickly approve your application and you're good to go!
As a bonus employee benefit, your staff can also download the app and access a range of discounts at Alliance Partner stores Noel Leeming and Torpedo7.
N.B. For staff, they must sign up using an email with the same domain as your main membership email.