Traditionally, most investment companies focus purely on risk and rate of return. But 'impact investing' or 'investing with purpose' aims to look beyond just the return on investment to also drive positive environmental or social outcomes.
Purpose Capital was the winner of the Community Impact Award at the 2022 Tauranga Business Awards. Their business invests in companies with the goal of amplifying the good work they do to drive environmental and social change. They invest solely in New Zealand based private companies.
So, how does it work? We spoke to Stuart Pearson, Investment Manager at Purpose Capital to find out more…
A new concept
Investing with purpose isn't a new concept, but it's fairly new to New Zealand.
Purpose Capital was founded in 2019 by Bill Murphy, who also founded Enterprise Angels. Bill became interested in impact investing after discovering there were no funds in New Zealand focused on delivering both a return on investment as well as environmental and social outcomes.
At the time, many people still considered 'investing in good' to be charity and figured they were never going to get their money back, says Stuart.
"We wanted to prove it's possible to produce commercial returns while still delivering those impact returns."
And it's working. Purpose Capital is currently the largest private impact fund provider in New Zealand.
How does it work?
Before any money is invested, a lot of work is done behind the scenes to source capital and find worthwhile companies.
Investors don't need to pay their full commitment up front. Instead, Purpose Capital calls for capital once it has found a suitable investment opportunity and the investor transfers a portion of their investment at that point.
Investors invest in the fund, which Purpose Capital allocates to suitable companies on their behalf to build a diversified portfolio. In some cases, Purpose Capital offers investors the opportunity to co-invest alongside the fund.
For example, they've recently invested into Lodestone Energy, who are building several utility-scale solar sites around New Zealand (including two in the Bay of Plenty) that are capable of generating enough renewable energy to power a city the size of Hamilton. The Purpose Capital Impact Fund invested $2 million and a further $8 million was raised in co-investment. Purpose Capital's $10m syndicate is joined by existing and new investors such as Sir Stephen Tindall, Jarden Principal Investments, Sam Morgan, Rod Drury, and the ACC impact fund.
"We have a lot of people interested in climate change, and so investing in renewable solar energy resonates with them," says Stuart.
Investing in the good
To minimise risk, Purpose Capital tends to invest in companies at the later stage of their business model, with several years of operational history, who are looking for expansionary growth capital.
Their strict screening process has meant that of the 400 potential businesses they've screened for investment, only five have made it into their investment portfolio to date. All five are either based in, or have operations in, the Bay of Plenty – but Purpose Capital has mandate to invest nationally.
If in the first instance, a business doesn't present any red flags they'll start looking deeper.
"If we believe in the product then we meet with the team, their suppliers, and talk to the industry experts. Then if we are still supportive of the business, we propose it to our investment committee," says Stuart.
From there it's onto the due diligence stage. This involves an in-depth analysis of the business and covers everything from the team, their backgrounds, and the product, to the financial forecast for the next 10 years, and when they might look at getting their money back.
It's hundreds of hours' work, and incredibly thorough.
Making every dollar count
Purpose Capital recently invested in a company called Homes for Tamariki – an organisation that acquires homes for the most vulnerable children and young adults in state care. These young people have a variety of complex needs and are unable to be placed in the care of extended family or foster care. Currently, they are living in a range of substandard accommodation options, including emergency housing.
"When we invest, we try to know that every dollar we invest creates an additional positive impact," says Stuart.
It's called additionality and is best explained with an example. He says for every few hundred thousand dollars they invest, a new home is acquired to house up to three children and move them out of sub-standard accommodation into a safe, secure, and stable home.
"That's the additional benefit that wouldn't have happened without our investment."
These stable, safe homes provide the foundation for the wrap-around support services to be effective and assist in successful reintegration into society. Research has shown that by moving children from places like emergency motels into these homes, the child has almost a 50% higher chance in achieving NCEA level 2, a reduction in serious offending by 49%, and other incredibly positive benefits to the child, their community, and the country.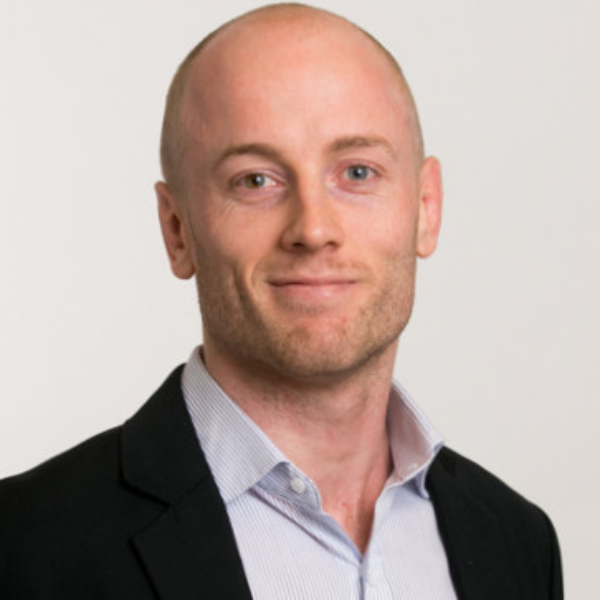 A seat at the table
Who invests with Purpose Capital? At present, Stuart acknowledges it's restrictive with a $100,000 buy-in for an individual or family. It's also a requirement under the Financial Markets Conduct Act that to invest with Purpose Capital you must be a qualified wholesale or eligible investor.
But they're exploring ways to make it more accessible.
"We are working to try to fix this because our story resonates with people, particularly younger people who are more proactively involved in things like climate change.
The investments we are making are things that affect their future, and they should have a seat at the table. There's no point getting an amazing return on a commercial investment if by the time you get to 65, there's a climate disaster and you can't spend it."
They are currently trying to get at least one KiwiSaver to commit to the fund, meaning the everyday investor could be indirectly investing in Purpose Capital.
"Organisations like KiwiSaver and pension providers are approaching us saying 'We need to find a way to get into this because we want to deliver these outcomes'."
Is this the future of investment?
Stuart predicts this type of investing will become more popular as more people start to think about how their money is influencing the problems in the world.
It will also force businesses to start striving for better environmental and social outcomes, he says.
"If a company is looking for investment and people are saying 'I'm only going to invest in you if you're making an environmental and social impact', then businesses will have to change for the times.
Three to five years ago it was quite hard to find an impact company, but now I think it will start to become the norm."
And to any companies that align with these values and are considering seeking investment? He says to get in touch.
"I think the biggest value we can add is we're probably a good local values-aligned partner to discuss things with. Even if it's not right now, it's great to be involved in those early conversations."
Purpose Capital is seeking expressions of interest for investment in Fund 2, to be launched later in 2023. Interested parties can either contact Purpose Capital directly or complete the form on their website.
---
Looking for more business tips and advice? Head to our Latest News section.