At our May Business @ Breakfast event hosted by Crombie Lockwood, Brett Down, Regional Branch Director Bay of Plenty, updated attendees on the local and global events affecting the insurance industry, and the potential impacts on the business community.
The start to 2023 saw New Zealanders deal with the Auckland Anniversary Floods and Cyclone Gabrielle, with the frequency and intensity of these types of weather-related events increasing. The implications are also becoming more constant and far-reaching, so it's becoming more important to understand how this volatile environment is changing the landscape of the insurance industry.
How the insurance industry responds to global and local events
There are two players in the insurance industry — the insurers who determine the level of risk they're prepared to carry and set premiums, and the reinsurers, who are the insurers insurers. Negotiations take place prior to 31 December each year and the reinsurers decide the level of risk they are prepared to carry for that particular year, based on modelling. While the reinsurance market is robust and understands risk well, it's also susceptible to global events.
Munich Re reported that in 2022 natural catastrophes, such as Hurricane Ian in the USA, winter storms in Europe, earthquakes in Japan and Afghanistan, and flooding in Australia, resulted in global insurance losses of US$120 billion – US$23 billion above the average of the last five years.
Locally, the February floods and cyclone followed by even more weather-related events in May increased the volume of claims to surpass those of the Christchurch Earthquakes, albeit with a lower but still significant total cost. This is due to loss generally being 'partial damage' requiring extensive clean-up with interruption to normal business trading for an extended period, versus the total loss claims seen in the earthquakes.
So what does this mean for your business?
The impact of events on your insurance premiums
The consequence of these local events and the associated claims have several effects on insurance premiums.
Insurance companies in New Zealand have already exceeded their annual retention that was set for the year. But Brett says it's important to remember that we have a very stable insurance industry in New Zealand. This means the reinsurance industry looks at New Zealand, assesses it as a 'good risk', and agrees to reinstate the existing programmes – however, not at the same price as before. 
Not everyone will experience an increase in insurance premiums, but insurance companies will be more targeted about what they do cover so they can balance the cost of reinsurance and remain financially viable.
More businesses will join the list of high-risk activities and experience an increase in premiums. For example, high-risk retail operations on the ground floor could expect to see burglary excess go up substantially due to the increase in ram raids. 
Claims are taking longer to process, and this will likely continue. The reason is that insurance companies are busy and prioritise life-impacting claims. When people are displaced from their homes, they become the number one priority, and other more routine claims become a lower priority.
Specific types of claims are becoming more expensive. For example, the floods have caused havoc with vehicle insurance premiums. Where once water damage to a car was considered 'minor' until it reached the dash, nowadays, due to car electrics, any water to the footwall has the potential to escalate the complexity and expense of a claim.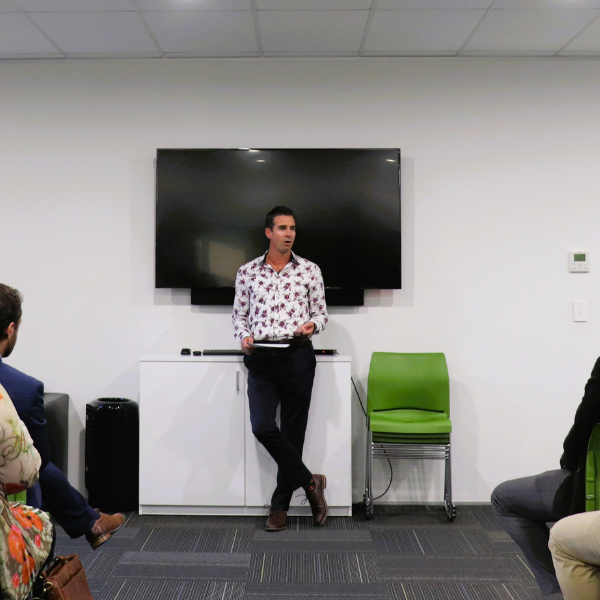 Insurance premiums are increasing concedes Brett. But this is essential to maintain a robust insurance industry that enables business to develop, grow, and invest.
Surviving an insurable event, such as the ones we've already seen this year, is more than just having insurance, he says, it's about having the right insurance, with the right sum insured. What's the point of paying a premium if it's not going to respond and save your business when you need it?
Many thanks to Crombie Lockwood for hosting our May Business @ Breakfast.
---
Looking for more business tips and advice? Head to our Latest News section.