There's never been a better time to upskill yourself or your staff. Toi Ohomai | Te Pūkenga have a broad range of business qualifications from leadership to accounting, marketing or small business management. These are designed to work around you, with courses available full-time, part-time and online.
New Bachelor of Accounting qualification
To add to the already wide range of courses on offer, Toi Ohomai now offers a new Bachelor of Accounting.
This course has both Chartered Accountants Australia New Zealand (CAANZ) and Certified Practising Accountant (CPA) Australia accreditation and meets their academic eligibility for full membership. The Bachelor of Accounting can be studied in Tauranga or Rotorua, with both part-time or full-time options.
Gain the skills to become an accounting professional, which will open doors for you across the globe. Our graduates are known not only for being highly skilled, but also for being able to hit the ground running.
Through active and applied learning in small classes, you'll learn a skills and knowledge in a range of accounting topics such as accounting systems and processes; taxation; finance and financial management; economics; accounting information systems; quantitative methods for accounting; audit and assurance; management accounting; financial accounting and reporting; and business law.
Learn core business skills
Alongside these accounting areas, you'll also cover core business topics enabling you to develop comprehensive professional accounting skills, knowledge and capabilities, while an elective will enable you to focus on another topic of interest in business.
Toi Ohomai Principal Academic Staff Member and chartered accountant Mark Wilson says there is currently a shortage of accountants across the country and this could continue for years to come unless new accountants are trained.
"The Bachelor of Accounting is really exciting for us," Mark says. "We need more grads to fill the needs of our industry. All our grads are getting jobs and our industry contacts are still wanting more."
Mark says students at Toi Ohomai receive not only knowledge, but exceptional pastoral care.
"You have one tutor for each paper, we know all the students and spend time ensuring that all students stay on track as much as possible. That means we, along with our amazing academic support team, have the ability and resources to help students get through their individual barriers, gain a qualification and create a career."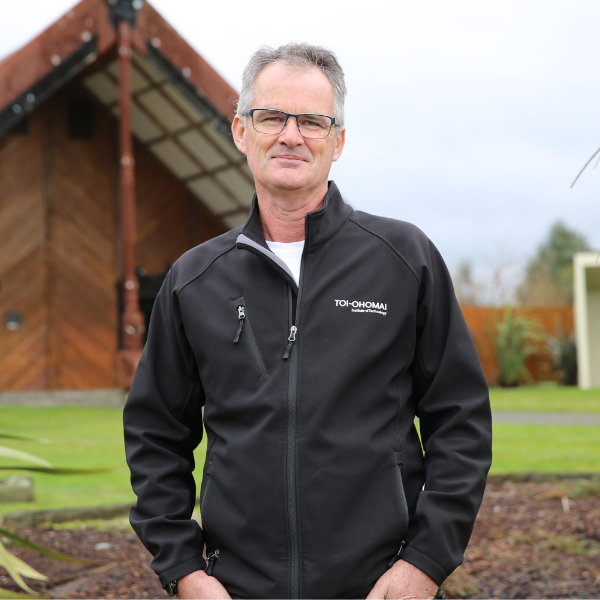 Bachelor of Accounting offers multiple career options
The first year of the Bachelor of Accounting is taken up completing the L5 NZ Diploma in Business in Accounting, before moving on to the final two years for the degree.
"The benefit to students is that, if they find accounting is not their thing or they have learnt what they came for, they can leave with a L5 accounting qualification, sufficient for CAANZ Accounting Technician status."
For more information about the new Bachelor of Accounting or the range of business courses check out Toi Ohomai.
---
Looking for more business tips and advice? Head to our Latest News section.