At this year's BWN Speaker Series we are celebrating women who are 'Paving the way' in their respective industries. Women who have walked remarkable and rocky paths, overcoming obstacles, thinking differently, and exploring the new frontier in business.
With that in mind, we're taking a moment to recognise three incredible local women who are retiring this year. They have each left a permanent mark upon their industries in accounting, law and investment – and have most definitely 'paved the way' for others.
We at the Chamber have had the privilege of working closely with all three. They are smart, clever, humble women, who have consistently given back and supported other women in their careers. We celebrate their journeys and thank them for their generosity.
First up, we chat with the lovely Raimarie Pointon…
Spotlight on Raimarie Pointon – Director at YRW Ltd Chartered Accountants
Q: How long have you worked at the same firm? 
A: The majority of my career has been as a partner in the chartered accountancy practice now known as YRW Ltd (previously Young Read Woudberg Ltd).  I did spend a couple of years in real estate when my family was young and, interestingly, this provided me with knowledge relating to property investment and development which has continued to benefit my clients.
Q: What do you perceive or feel is your greatest achievement within business?
A: Having clients express their genuine appreciation for the part I have played in their lives is fundamentally what has made my career so rewarding.  As a director of a sizeable professional practice, I have been able to have a positive impact on a wide range of client businesses and play a key part in establishing my clients' personal financial security. Setting aside the compliance services our practice offers, at a personal professional level my role has centred on developing strong trusted advisory relationships (which sometimes become inter-generational).
My external highlights include being a Trustee and Treasurer of the Bay Health Foundation when we built the Eastern and Western Bay of Plenty Cancer Centres, Judge and then Head Judge of the Westpac Business Awards and now being awarded a Fellowship of the Chartered Accountants Australia New Zealand (CAANZ, our professional body).
Q: Where do you see the career potential now for young women beginning their careers, as opposed to when you began yours?
A: Women increasingly operate at partner/owner levels in business and professional organisations so there is more visibility of role models, as well as opportunity.  The growing numbers of business and professional women in the workforce also enables better peer support between like-minded women who understand professional aspirations and the reality of the work environment. I think this is something that was much harder for us.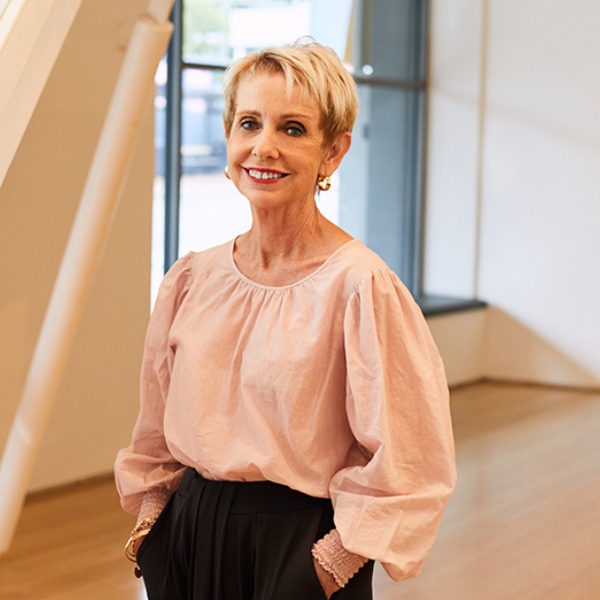 Q: Did you plan this career, or did it happen?
A: It happened – I didn't want to be an accountant. But in the early days the job served to provide a reliable income to help raise my family. A key turning point was my decision to enrol in the Waikato University MBA programme. This gave me a different focus and ultimately lead me to the most amazing career within our partnership.
Q: What advice would you give that young woman now, with all the experience and wisdom you have gathered along the way?
A: Know that all experience is good, even if you cannot see a future benefit at a particular point in time. Life is moving at an ever-increasing pace and you need to accept that a lifetime of continuous learning lies ahead of you! And be brave – be prepared to change course, ask questions of yourself and others, and develop your support network both personal and professional.
Q: Is there anything you'd like to say?
A: I regard myself as having been hugely privileged in my professional career.  I do want to take the opportunity to acknowledge the part that Tauranga Business Chamber has played. I have greatly benefitted from my longstanding relationship via BWN and other parts of the organisation and this is a legacy that I am proud to see continue with YRW's younger partners: Natalie Milne and now Marie Cooper along with a number of our team.  It is a joy to now attend an event and see a room full of women (largely unknown to me) listening to inspirational speakers and establishing their own presence within a vibrant and exciting business community.
---
Looking for more business tips and advice? Head to our Latest News section.