A virtual assistant (VA) is a highly skilled professional who provides administrative assistance to individuals, entrepreneurs, and businesses from a remote setting.
They are self-employed and work from a remote location, providing services to their clients through digital communication tools.
Hiring a VA can be an excellent investment for individuals and businesses looking to increase productivity, automate their processes, reduce costs, and access skilled professionals. With the flexibility and scalability of virtual assistance, more and more businesses are turning to this model for their administrative needs.
Hiring a virtual assistant can be a game-changer for many individuals and businesses. So, why should you hire one? Kelly Steiner from The Admin Studio shares 5 reasons a VA might work for your business…
#1. Increased productivity
VAs can handle many administrative and repetitive tasks, such as data entry, scheduling appointments, and managing emails, which frees up your time and allows you to focus on your core business activities.
#2. Cost-effective
Hiring a VA can be much more cost-effective than hiring a full-time employee. You only pay for the hours worked, and there are no overhead costs such as office space, equipment, or benefits. Plus, VAs are highly trained professionals, so you don't have to invest in training.
#3. Flexibility
VAs work remotely, which means they can be available to work at any time including outside of regular business hours. This can be highly beneficial for businesses with clients in different time zones to help increase output and maximise your business's performance. Plus, they can usually start immediately – so there's no down time while you wait for a new employee to hand in their notice. 
#4. Access to skilled professionals
VAs are highly skilled and experienced professionals who can provide specialised services such as Xero administration. This can help fill the gaps in your workforce and means you don't have to go through the whole recruitment process every time you need a person to handle a new task.
#5. Scalability
As your business grows, so can the services provided by your virtual assistant. You can easily increase or decrease the hours worked or add additional services as needed.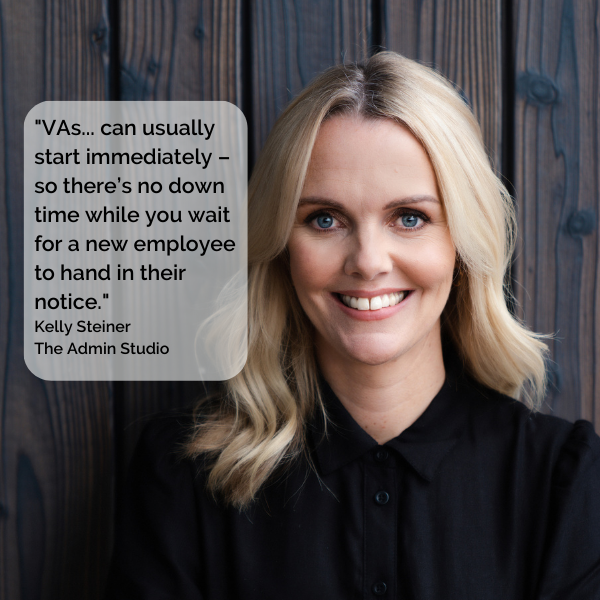 The Admin Studio are experienced professionals with over 20 years of experience working in business administration. They have worked in-house for small businesses through to large multinational corporations. If you need help with your business administration, visit their website or contact The Admin Studio today: hello@theadminstudio.co.nz.
---
Looking for more business tips and advice? Head to our Latest News section.