Meet Tanya Dunham from TDRealty.
With years of business and realty experience, Tanya recently started up her own new and exciting venture: TDRealty.
We have thoroughly enjoyed getting to know Tanya a bit better and know you will too!
Tell us a bit about your background – your career to date, your experience… basically, how what you have done has got you to where you are today.
In 1981 I launched my fashion design line named 'Raw Goods' based in Surfers Paradise, Gold Coast, where I lived. That was the most amazing few years. Gold Coast people are seriously unique and crazy. I loved it and did very well.
I brought the business back to NZ in 1987, though now it is my hobby. I began real estate as admin for a Property Advocates Commercial in 1988, then moved to sales a year later.
My husband and I had a small side-business (we closed last month) where we developed land and built homes throughout the Bay. The next step was logical – TDRealty!
When did you start your business? How long have you been operating?
TDRealty Ltd launched on November 18, 2021.
Why did you start your own business?
I always knew I wanted independence. The way to achieve that was to study for my Agent's Diploma and open my own business.
Tell us about your business: How can you help our business community?
TDRealty offers a flat set fee of '$19k set and sold'. This is appealing to vendors because they know the commission amount before listing their property for sale. The $19k fee includes GST and a massive marketing package too. I employ a VA and Marketer and operate from my beachfront office.
TDRealty provides the property owners with a clear path to their expenses when selling property and a guiding hand to walk them through the process.
What makes your business unique?
With 32 years of selling in the Bay, I have certainly gathered huge knowledge and experience!  TDRealty offers all the services that I believe clients want from a real estate transaction. I won't be everyone's choice, but by reading my website, you'll learn what you are getting when you sign with TDRealty Ltd.
When you first got into business, what is the one thing you wish people told you?
I didn't expect to need to change some of my ideas so soon after launching. Be prepared to adapt from the absolute get-go! I am adapting, and it's proving very rewarding!
In your first year of business, what challenges are you facing and how do you overcome them?
When opening a business, you handle dozens of tasks each day (and they don't always go as you planned). Don't let these things stress you. Instead, get up and walk away for 10 minutes, take a breath, and when you come back, you'll tend to have more clarity and be ready to work on the complex situations that are thrown at you all day long. Everything is solvable!
The hardest part of being in real estate is learning to accept that not all people are good. Do not compromise your core values because no job is worth that.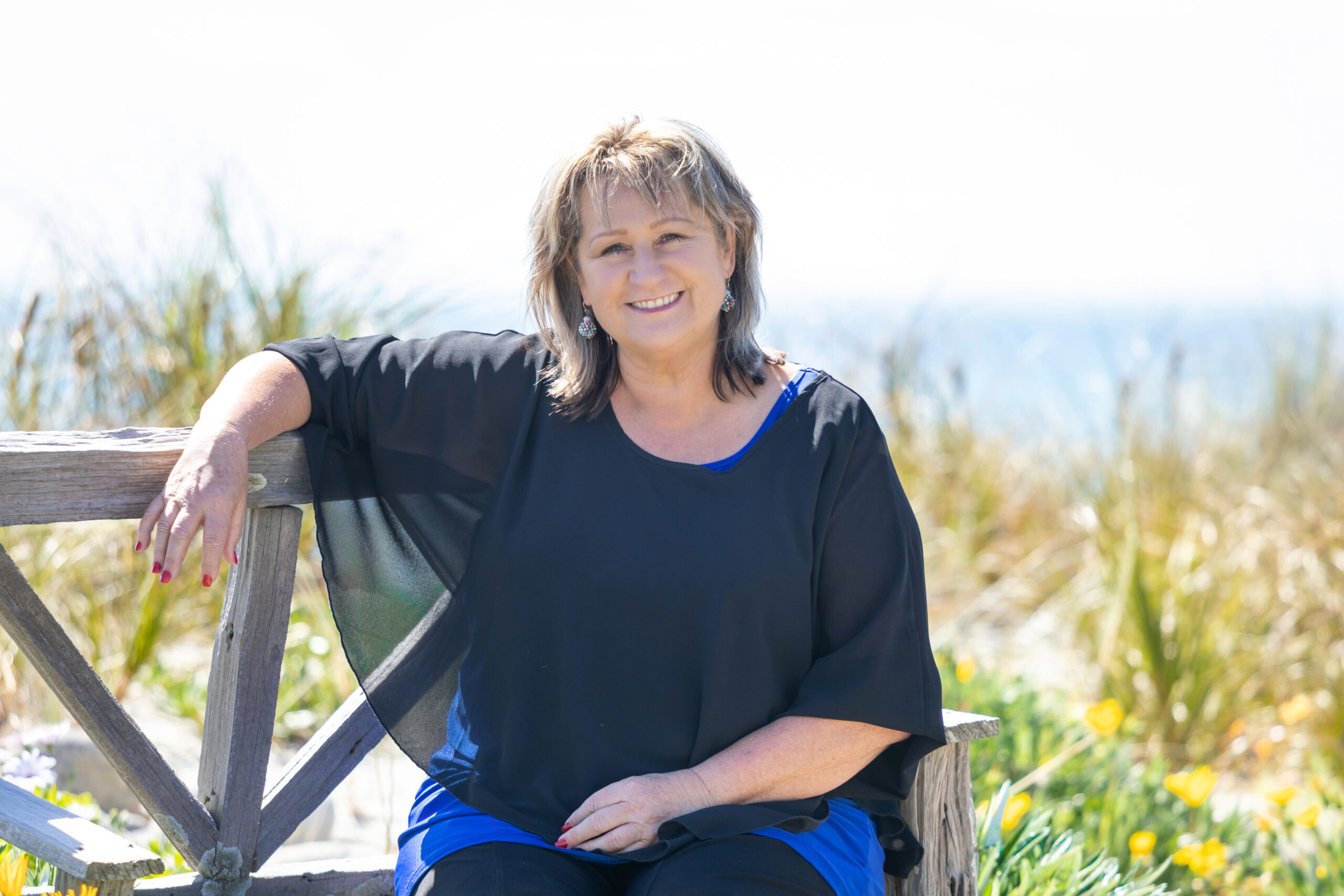 What's the one misconception people might have about your industry?
The average salesperson does not make a lot of money. I work in real estate 100% for freedom. Some years are wickedly financially rewarding, and others are not.
What's the one thing you want people to know about your business?
TDRealty is small, but reaches out to the world with professional marketing. Today you can have 100 staff or be a sole trader, but you are able to reach the same customer base with your product by connecting to a variety of media sites.
What are your goals (personal and professional) for the next six to 12 months?
To grow to the point of marketing six properties maximum at any one time so that the service we offer remains top-notch.
When you're not at work, how do you like to spend your time?
When I need a break, I go outside with the cats and dog, or weed the dunes, talk to beachgoers, potter in the garden, water, and wander the beach with the animals. The kids and grandchildren are in our lives every single day. We're so very fortunate.
If you could impart one piece of advice to fellow business owners, what would it be?
Stay authentic. Be who you naturally are. People know when you're not being you, and the interaction is uncomfortable. So, accept you're not everyone's choice, and that's just fine!
Anything else you'd like to add?
Head down, work hard, be prepared to make changes, have backup plans, don't be afraid to try new things, keep upskilling, talk to others, listen and learn, and ensure you are enjoying yourself 😊
Members can find it hard connecting with people at events, so we want to take some of the pressure off that awkward small talk by shining a light on your business through our member profiles. 
Our member profiles are a great way to give the business community a taste of who you are and what you do, so when they see your face at one of our events they won't hesitate to make that all-important introduction. 
If you're a member and would like a profile, talk to our marketing manager Laura today about how we can help.