A few years ago, Heidi 'systemised' herself out of her business to go on maternity leave, freeing herself from the daily grind while still maintaining a profitable business.
She's now working with other businesses, to help set up systems and processes so they can achieve the same outcome – saving precious time and maximising profit.
We had a chat to Heidi about how she started her business, some of her biggest learnings and how she might be able to help you.
Tell us a bit about your background – your career to date, your experience… basically, how what you have done has got you to where you are today.
Hi I'm Heidi! In 2014, I successfully systemised myself out of my business (Bay Business Services, now Living Business) so I could take time off on maternity leave. I set myself free from the daily operations, all while maintaining a healthy profit. I then sold this business in 2015 – it was sold within three weeks.
The key to achieving both these life changing milestones was the non-urgent, but extremely important, process of extracting, organising and optimising my business functions: The development of business systems.
I've seen first-hand the impact that business systems can have on the business owner and employees, as well as on their business value, profitability and saleability. It's life changing. That's why I have made this my main mission to help others.
When did you start your business? How long have you been operating?
Launched Business Sense in November 2019.
Why did you start your own business?
Love being self-employed and the opportunities it presents.
Tell us about your business: What services do you offer? How can you help our business community?
We want to help driven business owners who have no shortage of demand, but are too busy, feeling tired and overwhelmed. They are ready for change now.
We will help them by putting in place the systems, tools and frameworks to bring order to their business and optimise their profitability.
The change we want to make is that they now have a clear pathway to have a calm and profitable business that doesn't 100% revolve around them. They can get back time and optimise profit so that they can enjoy a sustainable life and business and move from operator to owner.
I use a process that can be customised to your needs that will result in you having more time, less stress, better profit and a roadmap that will drive continuous improvement in your business.
Yes, you could do this on your own, but I'll help you fast track this process and give you the support you need to keep on track and not get stuck.
I've developed the systems tools, systems templates and systems training to help you succeed in achieving a business that is both profitable and sustainable. I can help you not only systematise your business, but also optimise your business.
You want a profitable and sustainable business you enjoy working in.
You need robust processes, software and structure in place so you can continuously improve your business for maximum success. Would you like some help with that?
What makes your business unique?
Linear framework that when followed and implemented results in a self-running business.
When you first got into business, what is the one thing you wish people told you?
Plan your trajectory and then stick to it – don't get discouraged on weekly. It's amazing what you can accomplish in one to five years!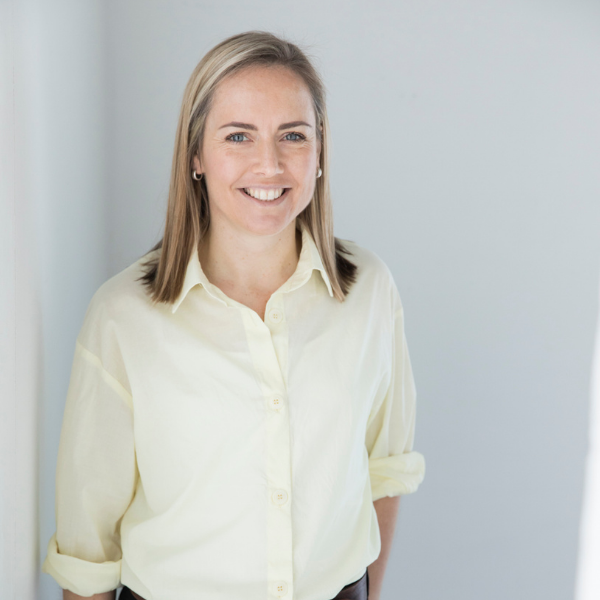 In your first year of business, what challenges did you face and how did you overcome them?
Self-doubt – but I had a great coach to guide me through.
And now, looking back, what have been your biggest learnings?
Stop overthinking
Choose one person, one product and one promise
Make the offer an unbelievable amount of times
Deliver well and enjoy the process
What's the one misconception people might have about your industry?
That we're all about systems but not people. The truth is that great systems will bring out the best in your team and rather than sucking personality out of the business, it will enhance it.
What's the one thing you want people to know about your business?
Our values: Confidence, Impact, Focus and Simple.
What are your goals (personal and professional) for the next six to 12 months?
Grow our group coaching program to be world class.
When you're not at work, how do you like to spend your time?
Surfing, skiing, caravanning.
If you could impart one piece of advice to fellow business owners, what would it be?
It's better to exert all your energy in a few focussed directions (lots of energy, big results in a few areas) than exert all your energy in a million directions (lots of energy, tiny results in lots of areas).
Members can find it hard meeting people at events, so we want to take some of the pressure off that awkward small talk by shining a light on your business through our member profiles. 
Our member profiles are a great way to give the business community a taste of who you are and what you do, so when they see your face at one of our events they won't hesitate to make that all-important introduction. 
If you're a new member and would like a profile, get in touch with our marketing manager Laura today.