Video collaboration technology is the defining feature of today's successful hybrid workplace. But getting the best from this technology requires a deep understanding of room dynamics and advanced platform features and functions.
Carl Mortimer, Principal Solution Specialist at Spark NZ, outlines critical considerations for turning a room at the office into an easy-to-use virtual office space.   
—
Kiwi businesses are a resilient breed. When the proverbial hits the fan, we front up and adapt. Technology is central to our capacity for change. Just look at how businesses took to collaboration platforms, such as Microsoft Teams to blur the lines between remote and office-based work environments.
The rise and rise of video comms in the workplace
Video-based calls and conferencing dominate communication in today's hybrid workplace. At-home workers have led the charge to more immersive forms of digital communication, taking advantage of simple click-and-go functions to connect with co-workers in slick one-to-one (and one-to-many) virtual settings.
Microsoft's Work Trend Index survey 2022* recorded a keen interest in digital meeting formats among both employees and employers, with 52% of the former open to using digital immersive spaces for meetings or team gatherings in the next year. Similarly, over half of the employers surveyed (54%) are likely to invest in technology and spaces to make them more hybrid-friendly in the coming year.
A different story at the office?
New technology always packs a few surprises. Video conferencing is no different, leaving some IT administrators scrambling for help when attempting to deliver a coherent meeting experience to a room full of faces. The job requires an understanding of both room setup and advanced technology platform features, as well as an appreciation of camera and audio hardware.
What can IT administrators do to ensure they deliver a virtual meeting experience at the office that is as slick, or even better than the experience workers have enjoyed at home? Regardless of collaboration platform, businesses looking to deliver a consistent video calling and meeting experience must be conversant with a range of critical platform functions.
Here are our picks to turn any room at the office into an easy-to-use virtual office space.
Inclusive video layouts – Most collaboration platforms offer features that let you arrange elements within a video, including text, images, and graphics, to address the experience gap between in-person and virtual participants. For example, 'front row' functions allow meeting participants to maximise screen real estate to see both people, content, and to chat simultaneously. Other features include captioning for viewers who are hearing impaired, audio descriptions for viewers who are visually impaired, and alternative text for images to make content accessible to viewers using screen readers.
Wireless content sharing – Ideally, meeting participants should have the opportunity to share content from a personal device. This isn't usually problematic, but you should be familiar with sharing protocols, such as Bluetooth, NFC, or DLNA. Also ensure devices can connect to same Wi-Fi network, and consider network bandwidth – large files may create a network bottleneck and nagging delays. Keep in mind that wireless content sharing can potentially leave your content vulnerable to hacking or unauthorised access. Use encryption and password protection to secure your content.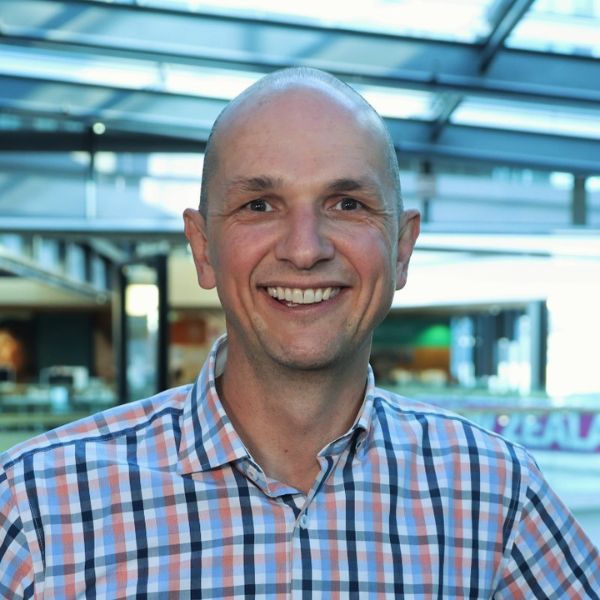 Intelligent speakers – New generation speakers incorporate artificial intelligence (AI) to control and manage aspects of a video conference. Functions can include voice command activation, automated volume adjustment, muting/unmuting participants, and identifying people speaking for attribution in meeting transcripts.
Collaborative whiteboarding – Imagine a shared open design space where meeting participants can view a presentation, add their ideas to a virtual canvass, or share content from their respective devices, in real-time.
Intelligent cameras – The days of adjusting an external webcam, tilting your laptop for a better view, or cramming heads into view on a single laptop are over. Intelligent cameras deliver a more inclusive meeting experience, using AI to capture video images naturally and intuitively by rotating and adjusting the camera lens to capture motion and sound.
Intelligent content capture – AI processing identifies and extracts critical information to enhance the legibility of objects, such as free-form drawings and notes.
Today's video-based collaboration platforms offer advanced features to bridge the gap between physical and virtual meeting experiences. However, delivering the reality promised by this new technology requires modern skillsets and peripheral hardware that is up to the job. Engage a specialist partner early to select a platform that is right for your business.
Carl is a principal design consultant at Spark, focusing on meeting room and collaboration solutions. Carl, with Jared Mansfield, National Account Manager at Ingram Micro, is hosting a lunch and learn session exploring hybrid workplace technology, Wednesday 22 February at the Trinity Wharf Hotel.  For more information about this workshop, or if you'd like to discuss video collaboration technology suited to your business, get in touch.
---
Looking for more business tips and advice? Head to our Latest News section.