Meet Tom Parkes from CoDigital. Tom is the Northern Manager and Senior Consultant at CoDigital. He has over 30 years' experience working across infrastructure, service delivery, IT operations, and project and resource management.
CoDigital is an IT and Business Consulting company, providing an independent delivery of consulting and digital services to smaller niche companies, large public sector, and government organisations. We had a chat with new member Tom Parkes to find out more about Tom and CoDigital.
—
Tell us a bit about your background – who are you and what do you do?
Born and raised in Tauranga on a dairy farm, I moved to Wellington in 1985 and entered the world of IT. After spending 13 years in Wellington, I had the opportunity to the UK with my wife and two daughters. We spent the next 16 years there, working mainly for BP and a short time for Deutsche Bank, returning to Tauranga in late 2016.
I am now the Northern Manager and Senior Consultant at CoDigital, with over 30 years' experience working across Infrastructure, Service Delivery, IT Operations, Project, and Resource Management, I am keen to develop a CoDigital presence in the Bay and bring the skills from the wider team along with employment opportunities for our local community.
What makes your organisation unique? What's the one thing you want people to know about your business?
CoDigital is an independent digital consultancy company, focused on enabling organisations to achieve their business goals through leading digital services and strategies. We pride ourselves on our collaborative approach as we work with clients to listen to their individual needs and work alongside them to achieve great business outcomes!
What services do you offer? How can you help the business community?
As a market-leading digital IT consulting company, we offer professional digital services to help clients navigate and adapt to changes occurring within their business environment. We work one-on-one with each client to listen and understand what challenges they are facing, so we can tailor and recommend the right service.
What project have you worked on that you're most proud of?
A project I am most proud of would be one completed for a local company that had experienced significant growth as their team went from 10 employees to over 180 in 3 years. Due to their rapid expansion, I was engaged to assess their IT needs and develop an IT roadmap including recommendations to support their business development.
It was rewarding to be involved in this client's journey, working closely alongside their team to secure a new IT service provider that could deliver improved functionality across their processes and systems. I was retained as a Virtual Chief Information Officer (vCIO) to focus on alignment between their IT and business unit.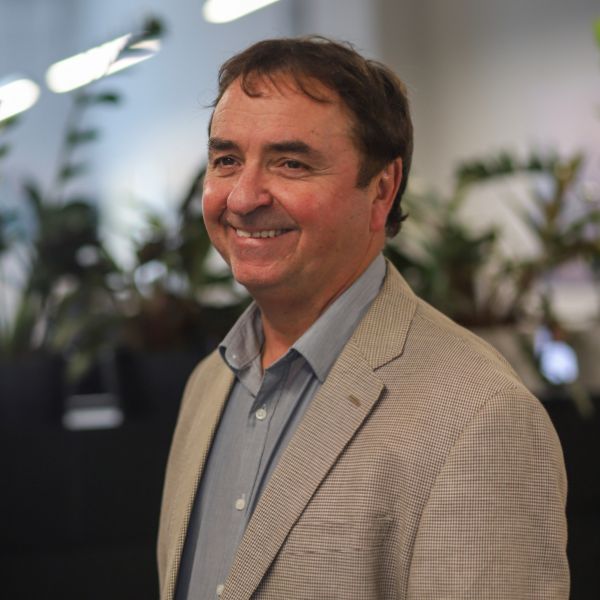 What's happening in the current climate that's affecting your industry?
We have seen a significant shift across the digital sector as organisations are focusing on how they can use digital to enhance their customer experiences.  Digitisation is transforming the way clients need to deliver their services to meet the demands and requirements of their customers. We are lucky to have a team of business and digital experts at CoDigital to deliver future-forward services and strategies to support these industry changes.
What's one misconception that people have about your industry?
A common misconception people have about consulting firms is that our services are expensive and are only suitable for large organisations. This is most definitely not true! We pride ourselves on our tailored approach across all engagements, from design to strategy and implementation. We work with our clients to provide services that fit their budget and level of commitment preferred, ensuring our clients achieve maximum results for their investment whether they are a private niche business or large government organisation.
If you could impart one piece of advice to the business community, what would it be?
It is hard to only choose one piece of advice! For business professionals, I would recommend that you consider your pain points, taking the time to work with your team to identify the root cause of any challenges you are experiencing. Secondly, take the time to plan your projects and resources! One of the main challenges we see clients face is time management, scope creep, and managing under-resourced projects. Lastly, be proactive in your department or team. With a good plan in place, you should have a well-defined strategy to execute your projects. Motivate your colleagues to get excited about change!
---
Looking for more business tips and advice? Head to our Latest News section.