Meet Shannon and Gavyn Burns from Saylor Mae.
Creative, hard-working and inspiring are just some of the words we would use to describe the pair.
Originally from Auckland, Shannon and Gavyn moved to the sunny Bay eight years ago and have certainly made a name for themselves in the local business community.
We had a great time getting to know the dynamic husband and wife duo and were lucky enough to visit their beautiful workshop – full of colour, enthusiasm and ingenuity.
Tell us a bit about your background – your career to date, your experience… basically, how have got to where you are today.
My husband Gavyn and I moved here from Auckland eight years ago. I have a Bachelor of Property and Bachelor of Commerce double degree from Auckland University. Gavyn is a fully qualified fabricator.
When we moved here, I worked for a wonderful local commercial property/investment company before we started our engineering business. We started Undercover Industries in 2015 and won the top emerging business award at the Tauranga Business Awards in 2020.
We sold Undercover in 2021 to another wonderful local family. Selling Undercover gave us the resources to start Saylor Mae – our beautiful baby boutique based in Papamoa.
When did you buy this business? How long have you been operating?
We started developing the Saylor Mae products, while we worked full time in Undercover. We have since shifted to working full time on developing the Saylor Mae brand, ethos, and product range over the past year. Gavyn and I officially launched Saylor Mae and opened our warehouse doors on November 11, 2021.
Why did you start this business?
We love nothing more than start-up businesses. Before starting Saylor Mae, we founded Undercover Industries. Next year we're hoping to launch another small family business!
Start-ups, creating valuable brands within our community, and working as a family is our passion.
Tell us about your business: What services do you offer? How can you help our business community?
Saylor Mae is a baby and children boutique. Gavyn does most of our custom design work and works with our manufactures overseas. Saylor Mae consists of toddler swimwear that is UPF 50 plus and made from 80% recycled polyester. Our swimwear is beautifully illustrated in-house by Gavyn (or in conjunction with Design Juice in the Mount). Our swimwear range also consists of beach shoes and hooded towels.
Saylor Mae also has a range of feeding essentials, including Toddler Hamptons inspired silicone bowls, plates, cutlery, and smoothie cups. Also, living by the beach, we have 100% silicone beach and gardening sets that are both timeless and long-lasting (making them a little gentler in the environment).
Additionally, the Saylor Mae range includes beautiful baby bedding. Our gots certified organic cotton all season bedding range includes – bassinet sheets (that double as change table mats), cot sheets and swaddles – with all licenced Saylor Mae designs.
What makes your business unique?
Our business is unique as our children's wear is full of beautiful, fun, pastel colours – introducing the play, nostalgia, and retro vibes into babywear. Moreover, Saylor Mae was generated out of the need to design products that we couldn't find in the market that we wanted for our little girl – as a baby and now toddler.
Furthermore, where we can, we invest in products that are more sustainable – such as recycled polyester swimwear, gots certified organic cotton bedding, silicone toys and dinner range. Our brand is designed by our family with yours in mind.
In the first few months of business, what challenges have you faced and how did you overcome them?
Our biggest challenge over the last few months has been freight. The world of freight and logistics is challenging, given the current climate. We have teamed up with other local New Zealand companies to help manage our freight/logistics and to ensure the goods arrive in a timely fashion. However, this comes with sacrificing the bottom line, but it does help us provide a much more efficient service to our customers and retailers.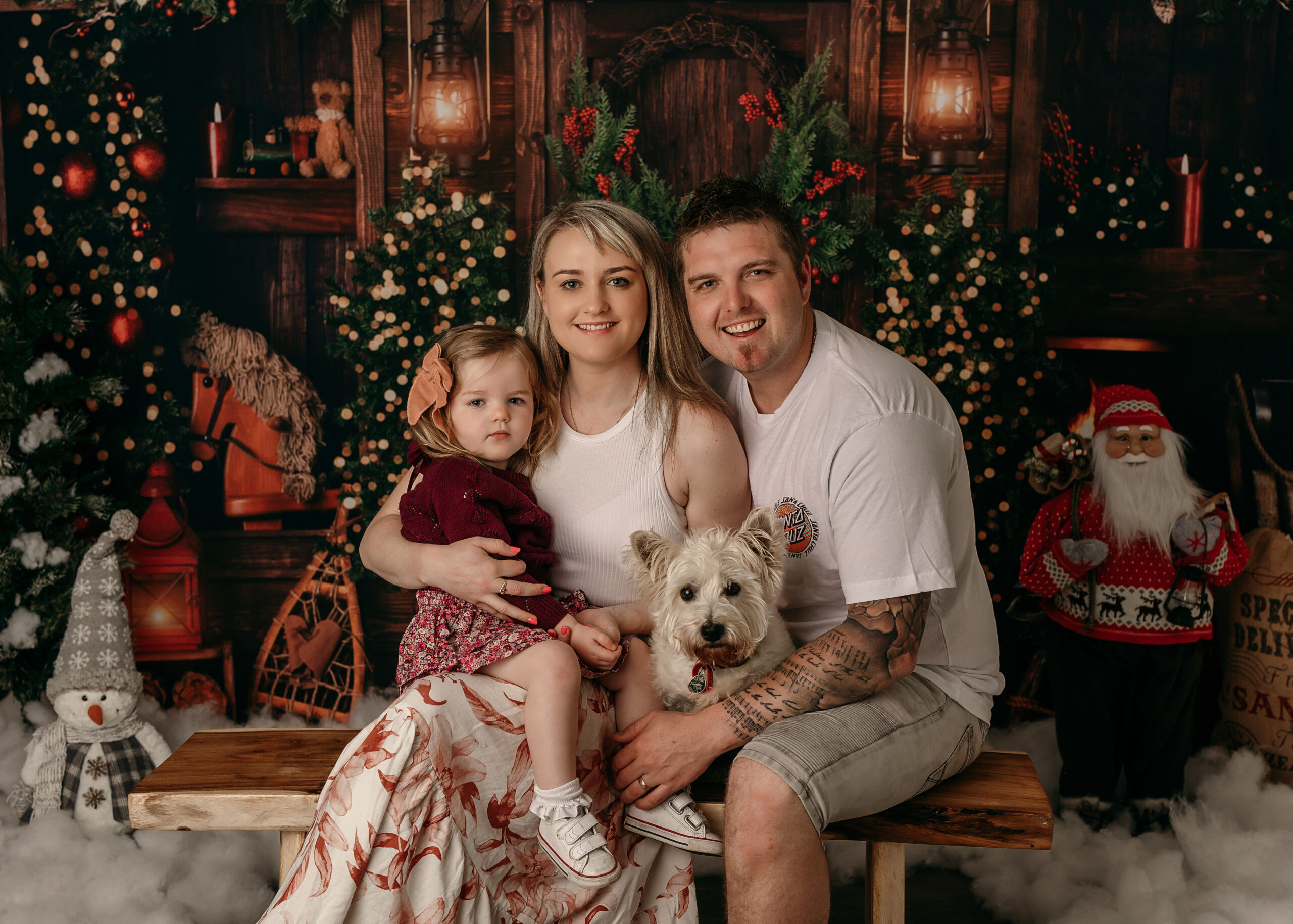 What's the one thing you want people to know about your business?
That our beautiful brand is here, launched, and live! Also, we are proudly local with our offices, and warehouse based which is based in Ashley Place, Papamoa. You can find us online at www.saylormae.co.nz or for the TGA/Mount/Pap locals in – The Kids Store, Mount Maunganui.
What are your goals (personal and professional) for the next six to 12 months?
Our goal for the next 12 months is to continue to release our beautiful products in design for 2022. We would also like to grow our audience platform, give back to our local community and continue to grow our retailer presence in more beautiful stores.
Outside of Saylor Mae, we have another small business we are working to launch in 2022 too. Also, we would love to grow our little family!
When you're not at work, how do you like to spend your time?
We love to renovate! While designing the Saylor Mae range, we have spent the past six months renovating our home. We love creating and continually improving products and spaces. Otherwise, you will find us at the beach or the lake because we love nothing more to be in the water, swimming or wakeboarding and enjoying all the Bay of Plenty has to offer.
If you could impart one piece of advice to fellow business owners, what would it be?
Shannon – Business brings an array of challenges; we are a big believer that it is how you handle these challenges that will determine your outcome. Company ethos and customer service should always be paramount.
Gavyn – Be too busy watering your own grass to notice if anyone else's may be greener. Innovation is the greatest fertiliser for growth.
Anything else you'd like to add?
We can't wait for you to check out the Saylor Mae Range and give us feedback 😊
Members can find it hard meeting people at events, so we want to take some of the pressure off that awkward small talk by shining a light on your business through our member profiles. 
Our member profiles are a great way to give the business community a taste of who you are and what you do, so when they see your face at one of our events they won't hesitate to make that all-important introduction. 
If you're a member and would like a profile, get in touch with our marketing manager Laura today.