"Don't for a second think it's not okay to ask for help" – that's Michelle Watson's message to anyone thinking about getting a business mentor.  
Michelle has been working with local mentor Wayne Shadbolt for six months, after a rocky start to opening her business, and she says the experience has not only helped her turnaround her business, but also turnaround her mental wellbeing.
"I had so many sleepless nights knowing I was spending my own money, getting into more debt with no plan B. Wayne helps keep me focused and relaxed. It's great to have his reassurance, to have him remind me of my purpose, and take time to set goals and make plans".
Michelle opened her Tauranga-based health centre iFix on June 28, 2021, right before the lockdown of August that year. Having sunk everything she had into starting this business, Michelle lost all momentum and when lockdown ended she felt lost.
"I didn't handle it very well; it was very mentally draining. Everything I had I put into the business. It was just me on my own – I didn't have a financial partner and I had invested so much of myself and my own assets into getting it operating that when lockdown happened it was a battle I didn't see coming and wasn't prepared for."
At this time, she reached out to the Tauranga Business Chamber, where she met with a member of our Business Growth Hub to discuss her challenges and opportunities.
"It was really helpful," recalls Michelle. "The advisor was really honest and said I had a great idea for a holistic health centre, but the way I was running it wasn't sustainable. I knew this, but I needed to hear it. It was here that they suggested I get a mentor with Business Mentors NZ."
At first Michelle was hesitant – would getting a mentor signal that she couldn't handle it? That she was a bad business owner? After talking to peers in the same industry, their feedback was a resounding 'Do it'.
"One friend said he wished he had got a mentor from day one and encouraged me to go for it. I think there can be this perception of weakness in needing help, but I've found it's not that at all – having a mentor is a great sounding board."
Ready to make her move, Michelle re-connected with the Chamber's Business Advisor Roz Irwin, who matched Michelle with mentor Wayne, a former business owner who had also spent nearly 30 years in the corporate sector.
From their first meeting, Wayne says he enjoyed the dynamic between himself and Michelle, and could see their mentorship working well.
"The most important part of mentoring is our relationship, so I can make sure I understand where she is coming from. Michelle was very open and gave me a full run down of where things were at. It became clear she has a real passion for what she wanted to achieve, but needed a hand getting there."
Michelle added, "We clicked, I liked his honesty! I didn't want someone to beat around the bush. I told him I'm not happy, so we set some goals and a timeframe to achieve them in, and it made me feel so much better.
"Up until that point I was floating around, chasing my tail, and was feeling stressed and anxious about it all. I knew I couldn't keep going like I was."
During the six months they have worked together, Michelle says the change to both herself and her business has been huge.
"He's helped me understand how I can work on the business more, not in it, to have the mindset that I am a business owner. He's given me direction and purpose, and helps ensure my business aligns to that purpose. Because of this, I feel like the team I have around me at iFix is the right fit for this too.
"And, because I have got the business back on track, this has helped my mental health. It was ironic because iFix is about total health and wellbeing – I needed to practice what I preach!"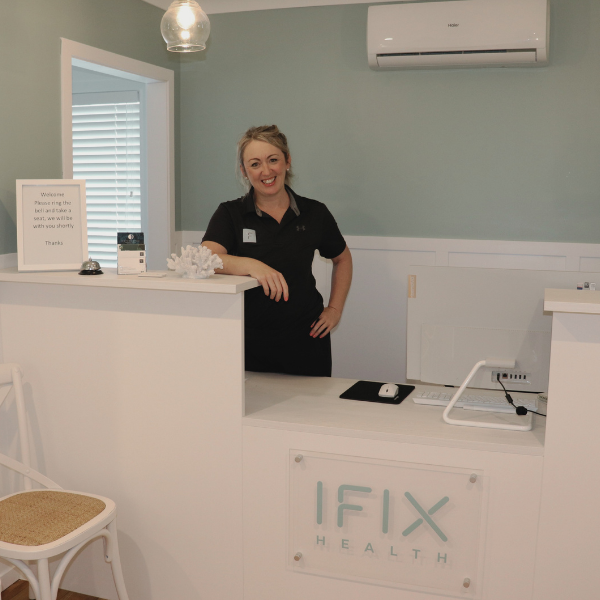 As for Wayne, he says he enjoys mentoring as you get to see business owners like Michelle go from strength to strength.
"My role is to guide and support – I'm not a coach, I don't give her advice, but I'll put scenarios in front of her and say, 'Have you thought of this?', 'This could work if you did it like this'.
"Mentees really value that third-party perspective on their business and for me it's a great way to use my expertise and experience."
Wayne adds that Michelle is very passionate and is taking all the learnings on board, "so I can see the changes she is making having a real impact".
"I look forward to seeing what the next six months have in store for iFix".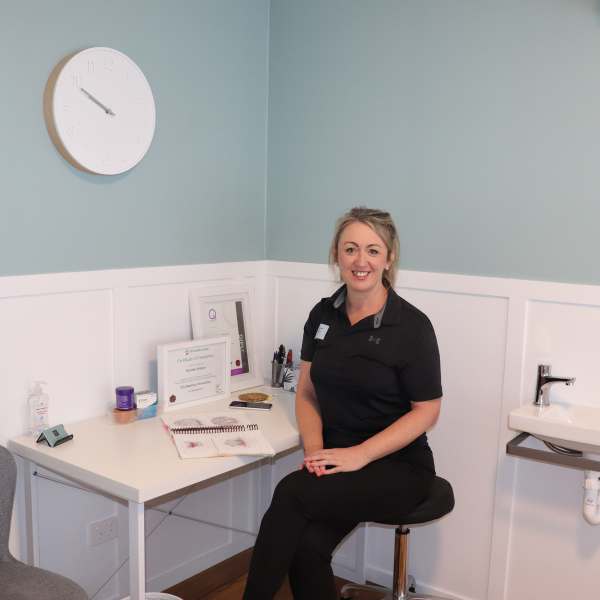 Business Mentors NZ is a support service offered through Tauranga Business Chamber as part of the Regional Business Partnership Network. 
Whether you'd like a fresh approach or an independent perspective to bounce off new ideas, help avoiding common pitfalls, or be held accountable to someone outside your normal support network, a Business Mentor may achieve better results.
Contact our Business Growth Advisor Roz Irwin on roz@tauranga.org.nz to get a helping hand on your business journey.