Whare PR was the winner of the Māori Business of the Year Award at the 2022 Tauranga Business Awards. Their purpose is to weave good wairua, te ao Māori and top-level communications together to form a dynamic agency ready to work with like-minded businesses and organisations to further Māori culture within the commercial world.
We had a chat with Bridgette Tapsell, Manukura and Founder of Whare PR, to find out why she started the business and what makes it unique.
Tell us a bit about your background – who are you and what do you do?
I'm Bridgette Tapsell – Manukura and Founder of Village and Whare PR. I started out my PR journey 25 years ago working in agencies while I completed my journalism degree. After setting up, Village PR nearly 20 years ago, my team delivered communications for a range of sectors including IT, consumer and corporate businesses. In 2018, I also launched Whare PR to support, build and deliver communications for Māori businesses, while providing cultural support and advice to others.
What makes your organisation unique? What's the one thing you want people to know about your business?
Both Village PR and Whare PR offer complementary services.  Village PR is very strong in FMCG communications and influencer marketing, and since its inception, we've handled hundreds of campaigns from launching avocados to encouraging New Zealanders to eat more fruit and veges.
Whare PR offers a unique service of Māori communications, te reo and tikanga training. What we have noticed is corporates and other agencies that we partner with find our convergence of knowledge of the te ao Māori world with our experience in the advertising/comms space a combination that is rare and required.
What services do you offer? How can you help the business community? 
We are a full-service agency, offering public relations, design, videography, photography, launches, events, social media, and websites.
We know the business community is having to navigate a myriad of challenges as many have to do some 'fiscal belt tightening' in the current economy. We know in times like these marketing and comms spends becoming harder to part with – however, they are key to driving successful business outcomes and building brand equity.
In response to this environment, we have come up with special packages to ensure businesses (mainly SMEs) can keep their cashflow humming, their profile high and their connections with their customers strong, during what will be a tough year.
What project have you worked on that you're most proud of?
We recently were a finalist in the Pressie Awards for Diversity, Equity and Inclusion for a campaign for a Pharmac, and we're incredibly proud of the work and the outcomes we achieved – being better health outcomes for those living with type-two diabetes.
The primary objective was to raise awareness about Pharmac's new funding criteria, which enables Māori to more easily receive two new type 2 diabetes medicines: empagliflozin and dulaglutide.  Research highlighted the disastrous outcomes facing Māori living with type 2 diabetes – mortality rates are seven times higher than non-Māori, so the campaign needed to break through significant cultural and reputational stigmas to reach Māori audiences.
By adopting a bold new strategy and taking a Māori-led approach to this campaign, Pharmac saw a drastic increase in awareness and uptake in engagement, trust, medicine access, and use.
The campaign reached three million people in regions with high Māori population. Funding data post-campaign (September 2021) showed over 36,000 people applied for these medicines – nearly half of the applications were Māori. Pharmac had never seen such an increased uptake since the medicine became available.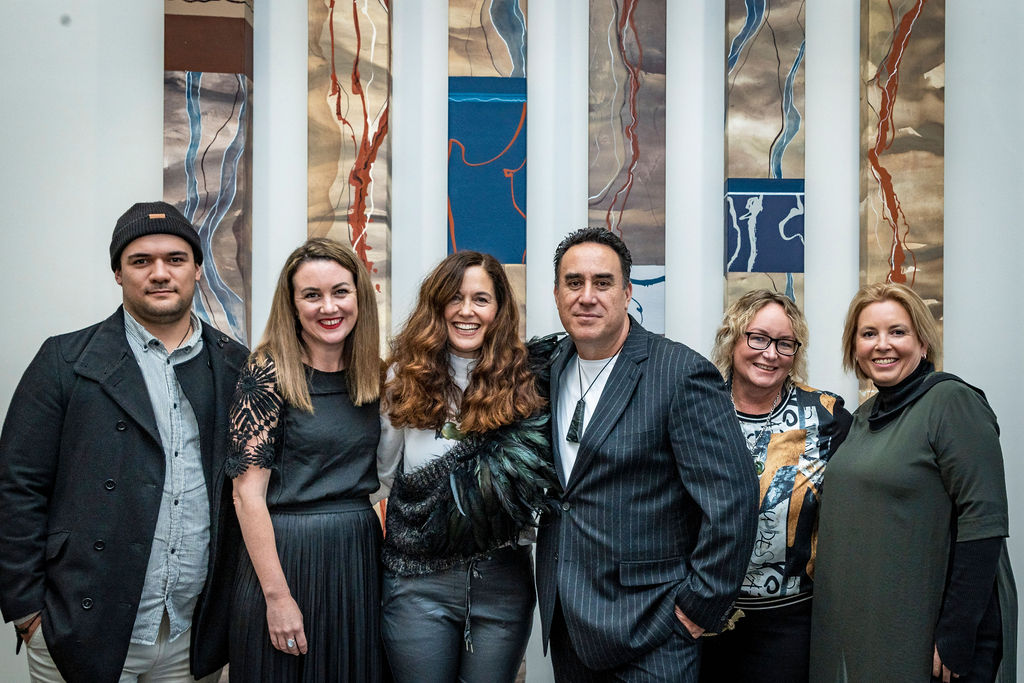 What's happening in the current climate that's affecting your industry? 
We're seeing in Auckland right now, what happens when you don't engage a timely and transparent communications approach.  Communications can make or break your brand – it's worth the investment.
It's also bloody tough out there, but businesses still need to sell their products and services – so they still need to keep marketing this year, but the strategy will be very different. Smart, effective and cost-efficient comms is key.
What's one misconception that people have about your industry?
Most people understand design, strategic marketing plans, social media, and website services we offer, but don't know the advantages of PR (public relations) and how that works. PR is one of the most powerful tools to use at launches, to change people's perceptions – and is incredible value. Another misconception is people think they need to be on expensive retainers to work with us – you definitely don't need to be, we can tailor a package to suit any budget.
If you could impart one piece of advice to the business community, what would it be?
With your marketing, consider looking for the gaps – this might mean tweaking your offerings and your marketing materials to meet what the needs are out there. Pragmatically this might mean refreshing your websites, creating a more eye-catching storefront, and updating your email signatures to drive home subtle sales messages. You need to be doing more, but most likely with less budget, so the creativity needs to be high.
---
Looking for more business tips and advice? Head to our Latest News section.