The business works with people from all walks of life – from senior directors, through to youth at the start of their career journey – to write CVs, LinkedIn profiles and cover letters that will help them stand out in the job market.
Since starting the business, Miriam has helped more than 1300 people around New Zealand!
We had a chat to Miriam to find out more.
Tell us a bit about your background.
I come from a 25-year career in marketing communications and have held senior marketing roles in financial services and banking sectors, and in not-for-profits and government. Eight years ago, after moving to Tauranga from Wellington, I had a career change and began the Successful Resumes business in this region.
Since then, I have also moved into the career consultancy sector and I thoroughly enjoy helping people from all walks of life with their job search, career transition and career planning.
In addition, I contract part-time to the Tertiary Education Commission and Connected locally here in the Bay of Plenty as a career practitioner in their Direct Career Guidance service, which runs nationally providing free career guidance to Kiwis following the COVID-19 pandemic.
I am a member of the Career Development Association of New Zealand (CDANZ) and am on the Bay of Plenty Executive for CDANZ.
When did you start your business? How long have you been operating?
I began the Successful Resumes business in 2014 and have been operating the business since then. Successful Resumes, an Australasian business, is a network of professionals providing a high quality and personalised CV writing service. We provide standout CVs, cover letters and LinkedIn profiles that help our clients present themselves strongly in the job market and online.
Why did you start the business?
After a 25-year corporate career I felt like a change and after moving to the Bay of Plenty the owner of Successful Resumes New Zealand invited me into the business.
At the time there were four others in the business in Auckland and Wellington, but nobody elsewhere in NZ, and with the projected growth in the Tauranga region we felt there was an opportunity here.
As a business that I could operate in a flexible and independent way to fit with my family needs I decided to give it a go. I also felt that I could really bring my marketing communications background to help people navigate the job application process successfully and since starting the business I am happy to say I have worked with 1300+ clients from all walks of life, from all around New Zealand (and the world) to do just that.
Tell us about your business: What services do you offer? How can you help our business community?
Successful Resumes is a leading CV and LinkedIn profile writing group. Our team have backgrounds in HR, recruitment, marketing, management and more, and we are experts at writing CVs and job application documents that giving our clients the confidence to succeed. This business has been operating in Australia, New Zealand and beyond for 25-plus years.
We work one-on-one with each client so we can make their experience and skills shine. We are not a typing service, nor do we send your personal information offshore or anywhere else for an outsourced resume. We provide a completely personalised service because our client's success is important to us.
Whether our clients are senior executives seeking a board directorship, a shift supervisor pursuing a management role, the recipient of a redundancy package, a tradesperson looking for a new position, a new immigrant to New Zealand or a graduate starting their first role, our goal is to help you meet your career goals – we can help write your future.
I can help others in our business community by supporting them as they navigate the job application process and as they plan their career.
I have also assisted a range of businesses and organisations by delivering presentations and workshops on CV writing and how to stand out in the job application process so am happy to share my knowledge that way.
What makes your business unique?
We provide a highly personal service, we are part of the longest established group of professional CV writers in Australasia, we keep up to date with the latest hiring trends and we've helped thousands of people win the job they wanted. We've been around for 25-plus years because we won't compromise on quality.
Ongoing professional development is important to us. Having completed international accreditations, I am one of only two CV writers in New Zealand who are Certified Advanced Resume Writers, a credential awarded by Career Directors International.
In addition, I am a career development professional who can assist not just with the job application process but with helping my clients to navigate career transition and career planning.  I am a certified Career Intelligence Coach (Awarded by CareerEQ), a professional member of the Career Development Association of NZ, and a certified Myers Briggs Type Indicator Practitioner.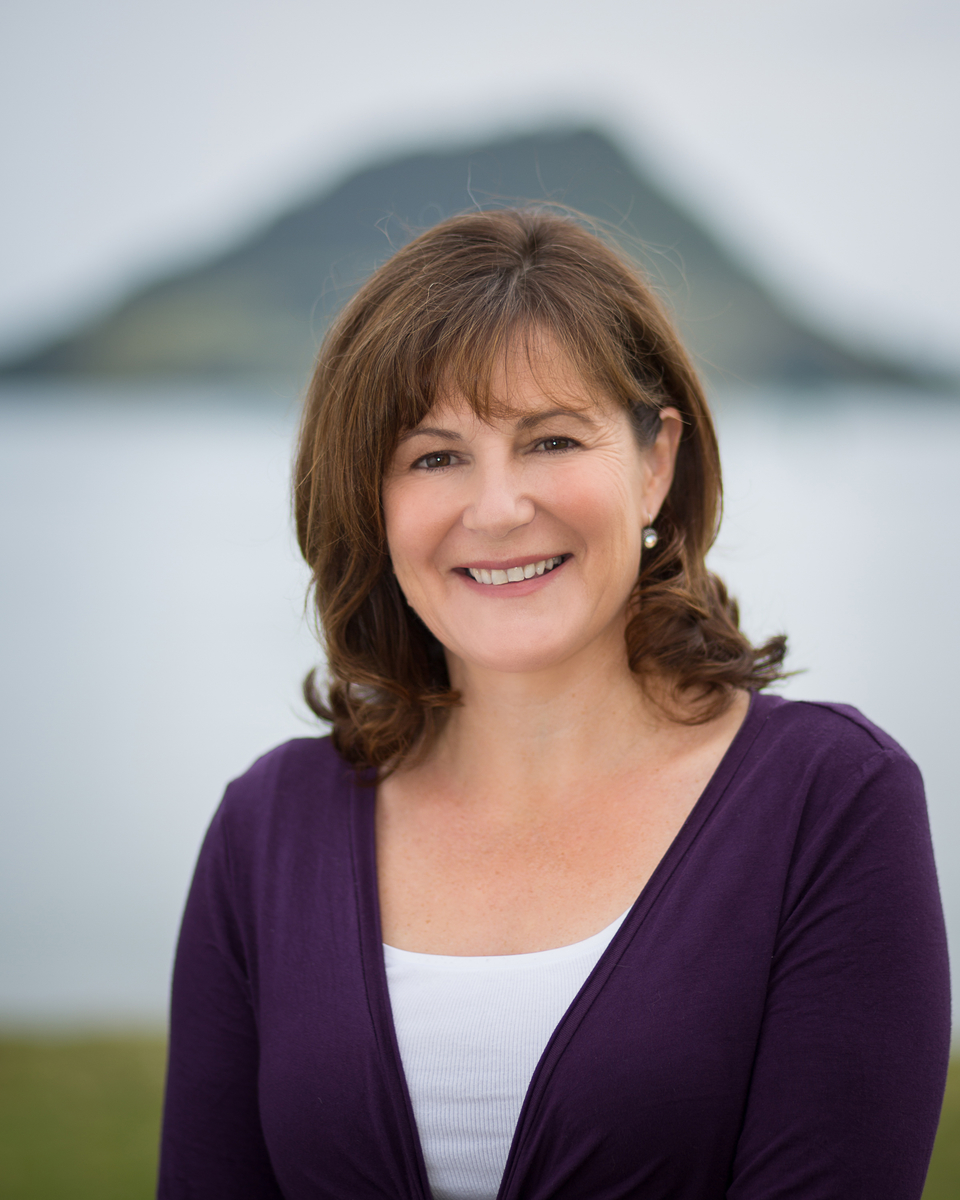 When you first got into business, what is the one thing you wish people told you?
There is a lot of time that needs to be invested in administration, marketing and accounting tasks that can take you away from investing time in providing your core services. Get help with as much of this stuff as possible and delegate where you can.
In your first year of business, what challenges did you face and how did you overcome them?
Building the profile of the business locally and attracting new clients.
I set up Google Business page, I managed to get some media coverage about the business, we run Google AdWords campaigns, I made sure the website presence was good, I joined the Tauranga Business Chamber (😊) , and I achieved word of mouth and good Google ratings and reviews by providing good service.
And now, looking back, what have been your biggest learnings?
Finding ways to cut back on admin tasks or outsource these to improve business efficiencies.
Networking matters and can lead to good opportunities to find better ways of managing the business and to finding new clients. It's important to utilise others where you can to find efficiencies e.g. accountant, marketing services etc.
What's the one misconception people might have about your industry?
I guess misconceptions could be that we are a typing service and that our clients should be writing their own CVs – to answer these:
While we write job applications and LinkedIn profiles we see ourselves as career story tellers and marketing communications professionals. We help our clients tell their unique story and we ensure they are presented accurately, truthfully and strongly for the roles they are keen to secure.
Just as many businesses engage marketing professionals to develop promotional material and stories to promote their products and services, we do this for individuals who are aiming to compete strongly and to put their best foot forward in presenting themselves in the job market. We are good at what we do. Our clients come from all sectors and are good at what they do – which often doesn't involve writing good self-promotion material!
What are your goals (personal and professional) for the next six to 12 months?
I am planning to continue to diversify further into the career guidance sector whilst maintaining the CV writing business. I have invested in expanding my expertise and credentials as a professional career practitioner in the past few years and I will be developing that side of the business in the coming months and more actively promoting it.
When you're not at work, how do you like to spend your time?
I like walking for exercise, I do Reformer Pilates, I am a member of a book club, I enjoy socialising with friends and family, I am a bit of a news junky, and I volunteer every week at Riding for the Disabled Tauranga (I grew up with horses so I love that I get my horsey fix every week while making a valuable contribution to that community).
If you could impart one piece of advice to fellow business owners, what would it be?
As many business owners are leading small businesses it can be tempting to try and do everything – finding ways to share the load and to achieve efficiencies through use of technology or contracting out services can help.
Our member profiles are a great way to give the business community a taste of who you are and what you do, so when they see your face at one of our events they won't hesitate to make that all-important introduction. 
If you're a member and would like a profile, get in touch with our marketing manager today.