It's a powerful thing when more than 250 local women fill a room to be inspired, encouraged, and amazed by their fellow wahine who are – quite literally – breaking boundaries in their fields.
The Chamber hosted a successful Business Women's Network Speaker Series 2022 event this June at Trinity Wharf Tauranga. The focus of the evening was to inspire, empower, uplift, and connect women in business in the Bay of Plenty, and our speakers did not disappoint. Alexia Hilbertidou from GirlBoss New Zealand, Stine and Kristy from Good Change, Kerri Price at Real Team, Aroha Tamihana from Maimoa Creative, and Dr. Michelle Dickinson from Nanogirl all wowed us with their courage, vision, relentlessness, and refusal to accept limits.
Our event theme Breaking Boundaries was all about women who refused to accept limits. Our speakers were all causing disruption in their industry by challenging the status quo, refusing to accept 'that's the way things have always been done', and thinking global while living local. Our speakers shared how they have overcome personal and professional adversity, and for every setback or curve ball, they emerged stronger from the experience.  
We laughed, we learned, we sipped bubbles, we connected. Thank you to everyone who attended.
We've been blown away by the feedback from our Business Women's Network Speaker Series 2022. We've had some fabulous feedback, especially from our sponsors. Without their support events like this would not happen, so to them, we say a big thank you. Our sponsors included: Craigs Investment Partners, MediaWorks, SunMedia, Port of Tauranga, Sprout Customer Research, Cooney Lees Morgan, Young Read Woudberg, King St Advertising, Ryan + Alexander Consulting, Toi Ohamai Institute of Technology and Westpac – we appreciate your support.
Craigs Investment Partners
We were delighted to be a part of the Tauranga Business Chamber BWN Speaker Series again this year. As proud sponsors of this event, it was great to be involved with such an inspiring day packed with speakers that all have empowering stories to share. As sponsors, we enjoy getting involved with participants and speakers on the day and really engaging with them in networking opportunities.
Sun Media
Sun Media are a proud sponsor of the 2022 BWN Speaker Series. As a community media organisation, it's important for us to show our support for integral community events through our platforms SunLive news, delivering the Bay's news first, and our community newspaper The Weekend Sun.
Sprout Customer Research
Sprout Customer Research sponsors the afternoon and supports BWN because we believe in women challenging the way we do things right here in Tauranga. One of the things we get out of the day is inspiration from local businesswomen, but also the opportunity to meet local businesses that are influenced by the women in strong leadership roles. These are women that are changing the local business dynamic in a positive way. We always come back inspired to lift our game and do better so we can be proud to be a part of this.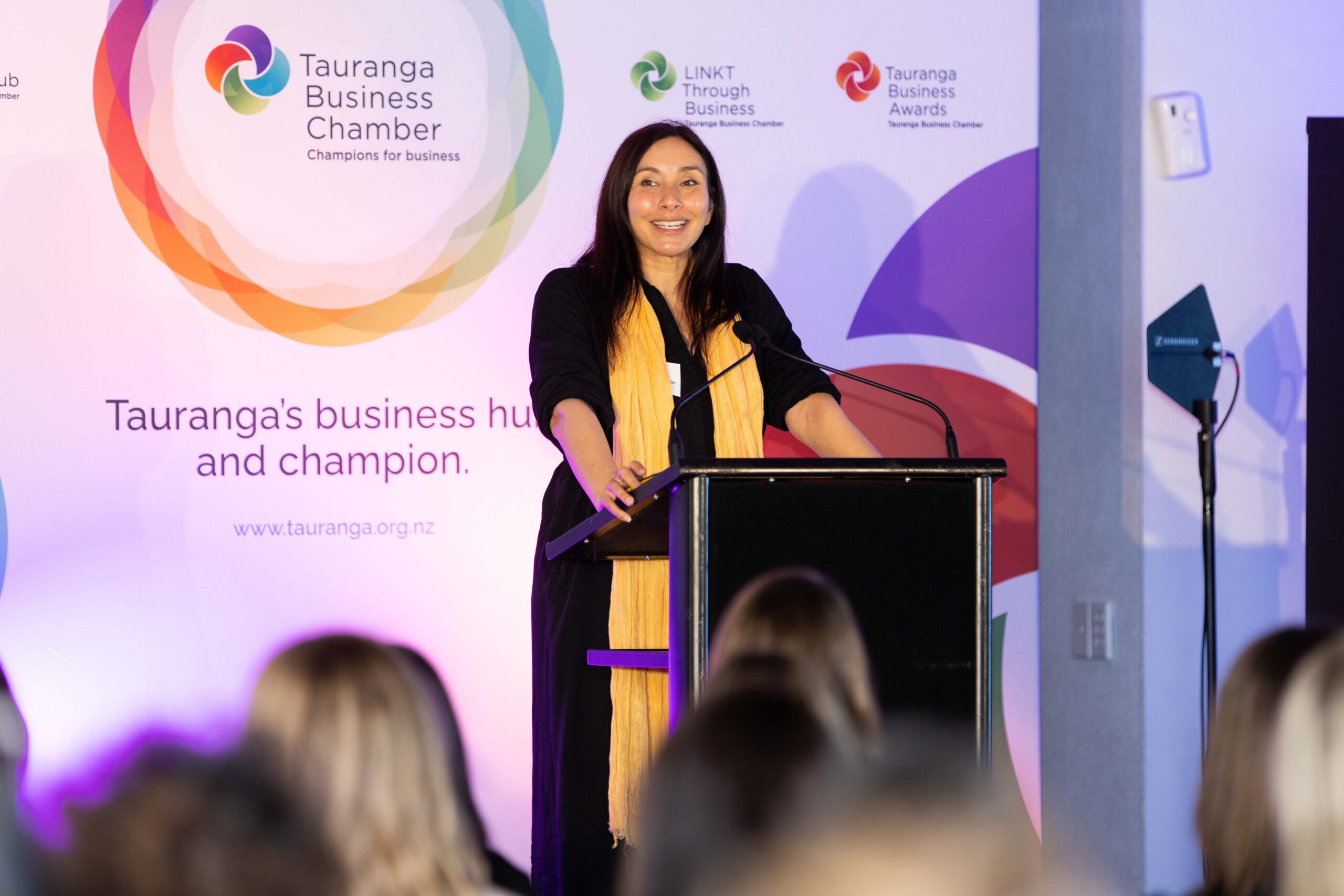 MediaWorks
A thoroughly enjoyable afternoon, which hit a perfect tone for the Tauranga Women's Business Community. MediaWorks has a number of sponsorship opportunities every month. When we are selecting which ones to support, it is very important for us to partner with events that are going to support key segments of our community – giving a voice or forum where it's most needed. The BWN Speaker Series does just that, creating an event specifically for Tauranga's Female Business Community to meet, network, be educated, and inspired in a forum designed with busy successful women in mind. The MediaWorks Bay of Plenty staff has a majority percentage of female employees, and we are incredibly passionate about empowering them within their career paths and in their individual journeys. To share an event like this with our staff is important, as is our ability to share this with women across the Bay through our radio and digital channels. This is an event we will support in the future and will look for further ways in 2023 to leverage this sponsorship for our audiences, customers, and employees.
To the Committee and the Tauranga Business Chamber, congratulations on a successful and excellent event in 2022.
Port of Tauranga
Port of Tauranga plays a significant role in New Zealand's logistics network and is an important part of the Bay of Plenty business community. We were proud this year to partner with the BWN for the 2022 Speaker Series – what a fantastic event showcasing bold women in business. As New Zealand's largest port, we too are constantly striving to break boundaries and add value for our stakeholders. Thank you BWN for this sponsorship opportunity.