Tauranga Chamber of Commerce's annual Business Awards is back for 2021, with a new name and a refreshed approach to the organisation's flagship event.  
Once titled the Westpac Tauranga Business Awards, the event has been renamed to the Tauranga Business Awards, following the departure of the event's principal sponsor.  
CEO Matt Cowley says while the team were sad to see Westpac go after such a long-standing relationship, their departure provided an opportunity to reconnect the event with the Chamber's values and align with its purpose: To support and champion people in business.   
"For 20-plus years, the Chamber has proudly organised and hosted the Business Awards, to provide a platform through which we can connect, enable and champion our business community at all stages of their journey.  
"The fundamental reasons behind why we hold this event haven't changed, but a change in our sponsorship allowed for us to strengthen the connection between our organsiational values and our event." 
Matt would like to take this opportunity to thank Westpac for being a committed, long-term supporter of the Chamber.  
"We value our strategic partnerships and have enjoyed the relationship we have shared with Westpac for more than two decades. We look forward to continuing to work with them as a member of the Chamber." 
The Tauranga Business Awards 2021 launched on Tuesday, May 18 via a virtual video event. The video, fronted by local businessman and journalist Sam Ackerman, showcased various locations in the Bay as part of the event's Love Local theme, and included interviews Business of the Year 2020 award, Jennifer Boggiss from Heilala Vanilla, and 2020 Head Facilitator, Sven Parnell from KPMG.  
The virtual video launch also gave viewers a preview of the award's night itself, which is being held across three showrooms at Farmer Autovillage.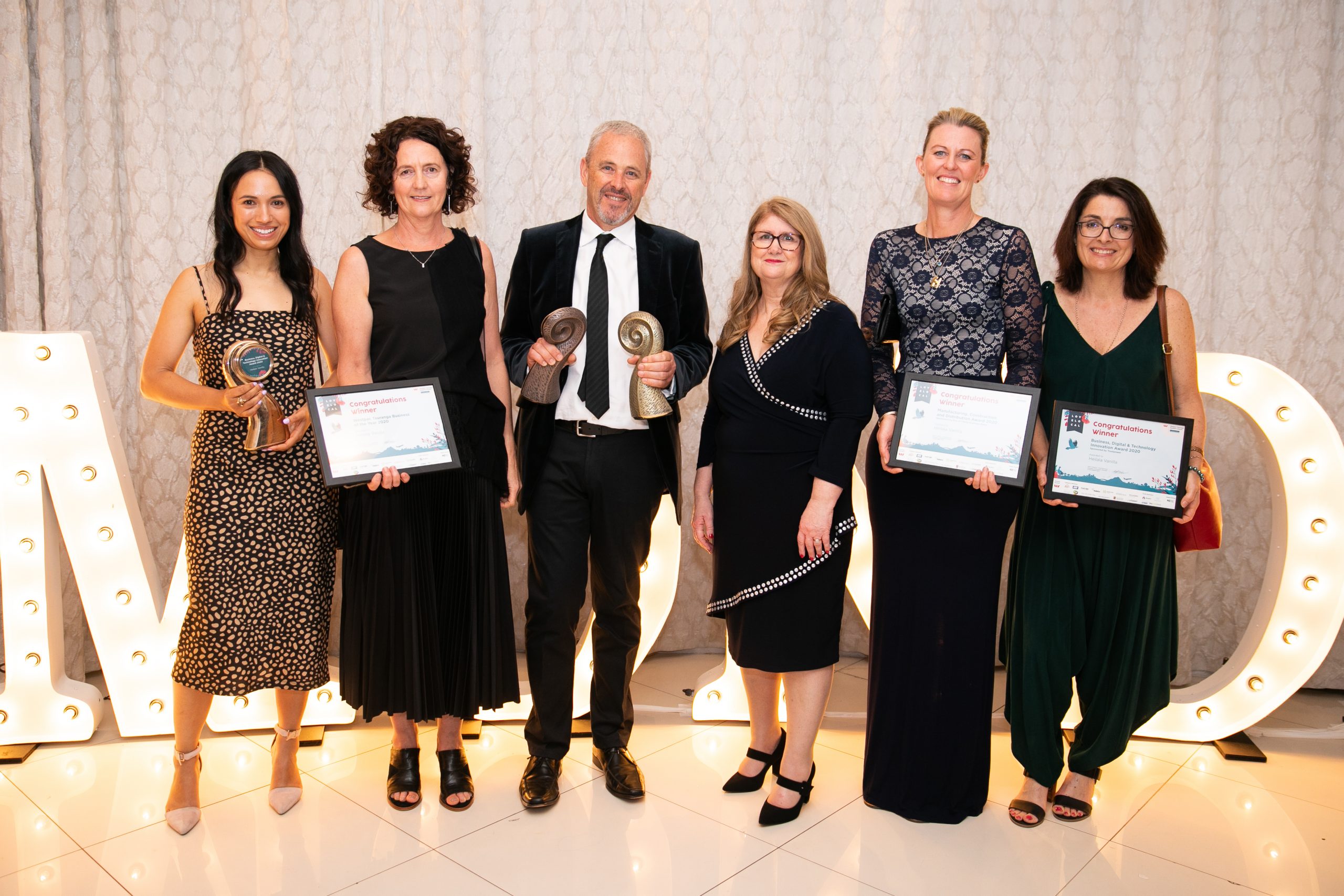 Event organiser Anne Pankhurst says planning is already well underway for the big night and is set to be like nothing the Bay business community has ever seen before.  
"Last year, in the wake of COVID-19, we broke with tradition and decided to forgo the gala dinner in favour of a smaller, more intimate cocktail event at Trinity Wharf.  
"Following feedback from this event, we're taking the best parts of the cocktail night and combining it with previous elements from our gala dinners. It's shaping up to be a one-of-a-kind event and we're thankful to our event sponsor Farmer Autovillage for enabling us to get creative in their business." 
Nominations are now open for the awards, ahead of the formal entry process beginning on June 14 through to September 24. Anyone can nominate a deserving local business – the Chamber will confidentially get in touch with that business on behalf of the nominator and work with them to start the entry process.  
If you wish to nominate a business or organisation, please contact Anne on anne@tauranga.org.nz 
Key dates you need to know: 
May 18 – June 14
Nominations open; nominate by emailing anne@tauranga.org.nz 
June 14 – September 20
Entries open; entry forms are found here. 
November 12
Love Local awards event… a fun, fancy affair!