Erin Goodhue is an experienced Immigration Officer based in the Bay of Plenty. After a successful career in Auckland, Erin moved back to her hometown of Tauranga and became a licensed immigration adviser. Goodhue Immigration can help with all types of work, student, visitor, and residence visa applications. We had a chat to Erin to find out more.
How did you get into the immigration service industry? Tell us a bit about your career before becoming a licensed immigration adviser.
I began working at Immigration New Zealand as an Immigration Officer in 2008, processing Skilled Migrant Category Residence applications in the Auckland Central office. In 2013, I was asked to manage a project to improve the efficiency of Residence application processing timeframes, with a goal to reduce the processing timeframe from 12+ months down to 90% of residence applications processed within 90 days of submission. Upon completion of that project, I managed a team of Immigration Officers in the Henderson branch, training them in the more efficient process we had implemented as part of the project. I went on maternity leave for my first child in 2015 and relocated to Tauranga shortly after my eldest son was born, so I began to study the Graduate Diploma in New Zealand Immigration Advice through Toi-Ohomai, as becoming a licensed immigration adviser felt like a logical step after my experience at Immigration New Zealand & passion for immigration that had begun while working there.
What services do you offer? How can you help the business community?
I assist with all types of work, student, visitor, and residence visa applications. Since the introduction of the new employer accreditation scheme in May, I've been helping businesses that want to fill some of their vacancies with skilled migrants with the accreditation and Job Check processes. I provide advice on the accreditation and Job Check requirements and then submit applications on the employer's behalf, liaising with Immigration New Zealand throughout the process. Dealing with Immigration New Zealand can be a very time-consuming exercise, so it's a relief for busy employers to be able to hand the task of the application process over to me. High staff turnover at Immigration New Zealand recently, combined with very new policy that the Immigration staff aren't yet very familiar with themselves, has led to a few 'teething problems' with processing of applications under the new accreditation scheme. Processing timeframes are already much longer than the 10-working day turnaround that was promised when the scheme opened, with most Job Check and Accredited Employer work visa applications taking upwards of 3 weeks right now. So, it's helpful to have an immigration adviser advocating for you, ensuring the correct policy is being applied to the application and challenging some of the decisions being made by some of the less-experienced Immigration Officers, to ensure a fair and timely outcome.
Is there a piece of work you have worked on or an outcome for a client you are particularly proud of?
The border closure created a lot of emotionally fraught situations for a huge number of people, separated from loved ones and unable to travel back to their home countries easily. So being able to help some clients be reunited with family through the border exception process while the border was closed has been really satisfying. I've had a couple of instances of declined visa applications after particularly harsh and unfair assessments by Immigration New Zealand, where tireless advocacy following the decline paid off and got the declines overturned. A lengthy complaints process through several senior Immigration managers, plus an escalation to the Office of the Ombudsman for one of the cases, saw both decisions overturned and visas eventually granted for the clients. I'll never accept a decline decision by Immigration when I can see that policy has been applied incorrectly or an overly harsh assessment made and, while the complaints process can be lengthy and tiresome, a fair and deserving eventual outcome for the client is always really rewarding.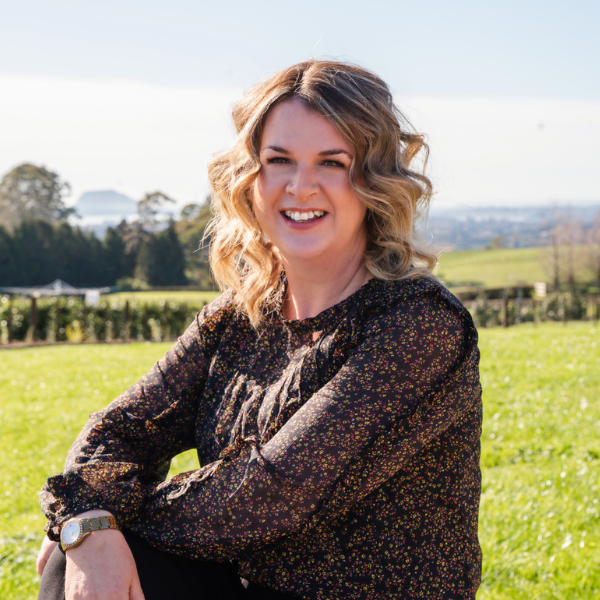 What do you love about working in the immigration service industry? What gets you out of bed in the morning?
I've always had a keen interest in learning about people from other countries, with a passion for travel and learning languages from a young age. I love being able to deal with people from such a wide range of countries and backgrounds on a daily basis, each with their own unique story about how they made their way from their home country to our tiny nation at the bottom of the world. A visa application can involve a great deal of very personal details and I enjoy learning the story of each individual client – every client has their own personal reasons for leaving their country of origin to come to New Zealand and I love learning about their journey to this point. I have clients from such a diverse range of backgrounds, with clients from 42 different countries so far, and I enjoy getting a glimpse of the culture of each country with each visa application I assist with. The history of immigration in New Zealand has always fascinated me – as a descendant of Scottish and Irish immigrants who arrived in New Zealand as far back as the 1860's, it's great to be part of something that has helped establish and develop our nation for several generations already and will continue to do so long into the future.
When you are not at work, what are you doing?
I have three young children so the juggle between my work and being a mum has been a steep learning curve for me. As a family, we love getting into the outdoors and doing some of the amazing bush walks we are so lucky to have in the Bay. We also love to travel and enjoy showing the kids some of our favourite parts of New Zealand. When I get some time to myself, I love to work out at a great gym called Wonder Mums Fitness – it's an awesome gym catering to Mum's in a kid-friendly environment where you're able to bring your kids along while you work out.
What is the one piece of advice you would pass on to local business owners?
If you're looking to potentially fill some of your vacancies with skilled migrants that will need work visas, it's a good idea to get your accreditation to Immigration New Zealand well in advance of when you'll be needing a skilled migrant to come onboard. Obtaining accreditation is the first step in the new 3-step process, and is the easiest and most straightforward of each of the steps, but can still take up to 10 working days for the application process itself. The second step in the process is the Job Check, where you submit details of a job that you are planning to offer to a migrant to Immigration and they approve that there are no New Zealanders available for the role – this step can be quite lengthy, with current Job Checks taking more than three weeks for Immigration to process, and is where we're seeing a lot of mistakes being made by Immigration in terms of the application of policy. Having a licensed immigration adviser to guide you through the process, liaise with Immigration and ensure that unnecessary mistakes aren't made with your applications can help to make the process faster and allow you to get skilled migrants into roles without a hitch.
Is there anything else you would like to add?
I offer a free initial assessment – an obligation-free eligibility assessment of someone's circumstances and advising on the most appropriate visa for their situation. I have an initial assessment form on my website that people can fill in for their free assessment,
---
Looking for more business tips and advice? Head to our Latest News section.