Stay Legal is a specialist immigration law firm that assists businesses and migrant employees with practical immigration solutions.
The Tauranga-based firm was founded by Lauren Qiu (Principal of Stay Legal), who is an experienced specialist immigration lawyer. Lauren has presented at national and regional seminars on immigration law, and is currently an immigration law guest lecturer teaching aspiring immigration advisers.
We asked Lauren a quick Q&A to find out some of the challenges facing businesses when it comes to immigration law, COVID-19's impact and some long-term considerations in this space.
What are some of the biggest challenges facing businesses right now when it comes to immigration law?
Businesses with migrant employees are currently finding immigration compliance confusing.
Immigration compliance issues are often triggered when there are pay reductions, working hour reductions, or when redundancies occur. Migrant employees with employer-specific work visas need to follow their visa conditions. This means they must follow what is specified on their visa (job title, location, and employer).
The most common employer-specific work visa types are the Work to Residence (Long Term Skill Shortage List/ Talent – Accredited Employer) work visa and the Essential Skills work visa. Migrant employees holding these work visa types need to hold full-time roles and need to meet minimum pay thresholds (these thresholds vary). What a lot of businesses do not know is that full-time is defined as a minimum of 30 hours per week for immigration purposes.
Pay and working hour reductions are likely to impact most migrant employees holding these work visa types if they fall below their work visa's minimum pay threshold, this is because they no longer meet the criteria for their work visa. It is important for businesses and migrant employees to get prompt immigration advice if this has or is likely to occur.
While Immigration New Zealand has indicated that they will take COVID-19 related employment history issues into account on a case by case basis, it would be prudent for business owners and migrant employees to still try to meet visa conditions. Business owners can check the visa status of migrant employees using VisaView.
When a migrant employee holding an employer-specific work visa is made redundant, their visa is technically no longer valid as the job the visa is based on longer exists. Migrant employees who have been made redundant will need to find a new job. They will need to apply for and be granted a variation of conditions or new work visa before they can start working in their new job. If they are unable to secure a new job, they will need to explore other visa categories and potentially depart New Zealand. Currently, the responsibility to inform Immigration New Zealand is on the migrant employee.
Businesses have no obligation to report redundancies to Immigration New Zealand. However, we recommend that businesses (especially accredited employers) inform Immigration New Zealand as good practice. It is important to note that businesses should abide by employment law when going through the redundancy process as Immigration New Zealand will ask businesses about recent redundancies when businesses apply for employer accreditation and when businesses are sponsoring work visas. Proper records are vital.
How has COVID-19 impacted upon immigration law (and why), and what will be some of the long-term impacts?
Aside from border restrictions, COVID-19 has impacted the New Zealand labour market and will continue to do so for the foreseeable future.
This will directly impact businesses that are trying to sponsor migrant employees for Essential Skills work visas. Generally speaking, for most Essential Skills work visas (where the migrant employee does not meet the requirements for any skill shortage list), businesses need to carry out a labour market test (LMT) to demonstrate that the advertised role cannot be filled by a New Zealand Citizen, Permanent Resident, or Resident (New Zealanders) before the Essential Skills work visa can be granted. With high unemployment rates in New Zealand, meeting the LMT will be harder.
There has also been a recent update to the LMT in response to the COVID-19 labour market changes. Immigration New Zealand must now be satisfied at the time of assessment that there are no suitable New Zealanders available. This means that Immigration New Zealand may request for further updated LMT evidence from businesses when an application has been allocated to an Immigration Officer.
Immigration New Zealand will also ask businesses to confirm that the migrant employee's job offer remains valid and whether they expect the employment to be sustainable over the duration of the employment offered. The fact that an employer has received funding from the COVID-19 Wage Subsidy Scheme does not by itself indicate that the employment offered is non-genuine or unsustainable. There will be delays in the work visa application process, so it is prudent for businesses to encourage their migrant employees to start their Essential Skills work visa process early. The LMT process will need to be managed carefully. We can assist by helping businesses to review the content of the advertisements, recruitment process, and advise on LMT documentation.
It is also important to note that the Immigration (COVID-19 Response) Amendment Act was also passed in May 2020. It gives the government eight robust discretionary powers for a period of 12 months. We are likely to see more immigration related changes trickle through in the coming months.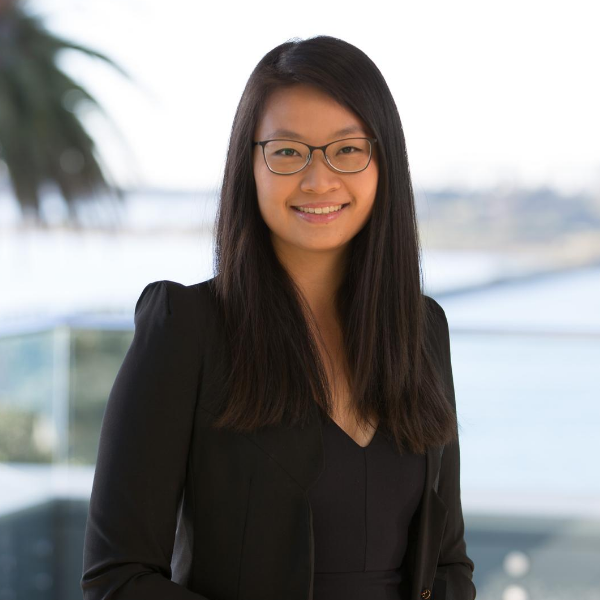 Once borders are opened, and businesses are able to employ overseas workers again, what are some of the key areas they need to be conscious of?
Many businesses are not aware of Immigration New Zealand's proposal to overhaul the work visa system and what it means.
This overhaul will be implemented in stages and is proposing to introduce a new mandatory employer accreditation system in 2021. This means that ALL businesses who are hiring or plan to hire migrant employees will need to have employer accreditation.
Most businesses will need either standard or high-volume accreditation (there is also labour hire employer accreditation for labour hire companies):
Standard Accreditation is proposed to apply to businesses who hire five or less migrant employees in a 12-month period.
High-Volume Accreditation is proposed to apply to businesses who hire over five migrants in a 12-month period. This is likely to be a document heavy application.
It is important to be well informed and start preparing your business for accreditation.
Stay Legal is working closely with businesses to review internal documentation in preparation for accreditation and educating business owners and management so that employer accreditation is considered when companies are making strategic decisions. It would be wise for business to contact us now to start the conversation.
What services can you offer businesses to help with immigration law?
Immigration is an ever-changing area of law, so having relevant recent knowledge is essential. We offer businesses assistance with employer accreditation, on call advice, workshop training sessions for management and migrant employees, immigration compliance audits, and migrant employee management. Think of us like your immigration project managers. We can also assist migrant employees with advice, visa assistance, and solving complex visa issues.
Disclaimer: This article was written to provide general guidance only. It is correct at as the date of this article (11 June 2020) and is subject to further updates. 
Contact Stay Legal today at www.staylegal.co.nz or connect on social media: Facebook or LinkedIn