The old Event Cinema in Mount Maunganui was transformed into Wonderland for our latest BA5, with hosts Higher Perspective Conferences & Events decking out the foyer in all things weird and wonderful.
There had been much anticipation for this 'Mystery Location', with the location revealed only a few days before the BA5 and guests enjoyed seeing the space used in a different way.
As per the theme, bar leaners were decorated with mini teapots, pearls, ornaments, rabbits, hats and more, with a big Alice in Wonderland clock photo wall set up, and person-sized cards placed around the space.
The attention to detail and the passion for creating spaces that become talking points should come as no surprise though, as events are HPCE's thing – from small functions, through to huge local events of significance. Fun fact, the HPCE team had literally just come off a week in Rotorua working on mountain biking festival Crankworx, where they were supporting the 400 crew and athletes with event management and marketing / PR services.
Deb and Demelza were great hosts and took us through some of their recent event themes – if you can dream it, they've done it! They also touched on how they have adapted to the new COVID-19 environment to now offer virtual events in a studio and working within the current COVID-19 restrictions to keep on keeping on, while ensuring everyone's safety.
As always, the BA5 was a great time to mix and mingle with our business community, with a few beverages and an amazing array of snacks provided by Blank Canvas catering.
It was great to see several new members there, including Chris from Oxygen8, Lou & Iain from Computastyle Signs, returning members Claudia and the team at Oceanside Homes, Michelle from IFIX Health and Stephen from RCon Pacific.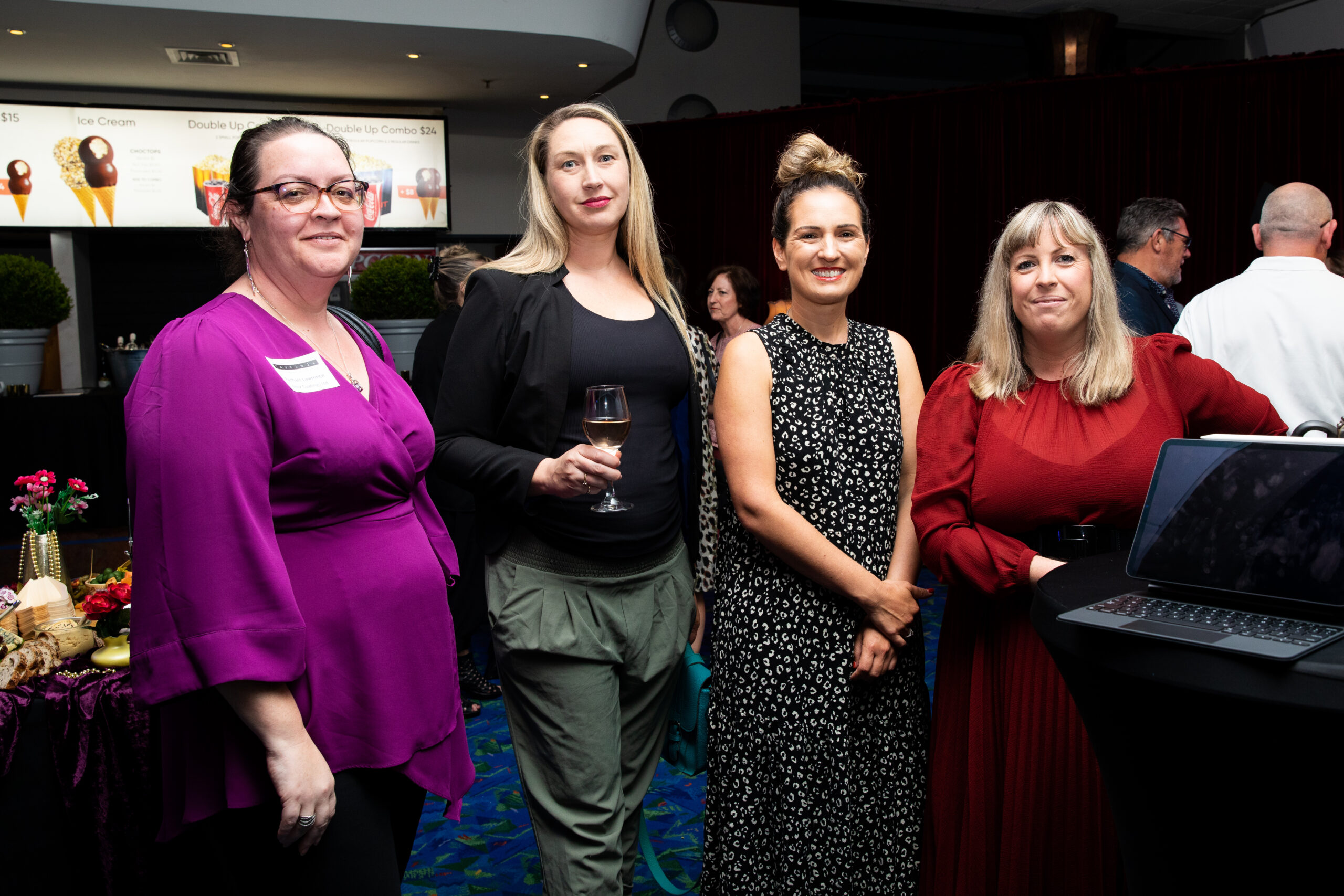 We also had regular attendees there, including Dan from Graeme Dingle Foundation, Taka from DreamTube Media, the Caleys Blinds crew, and the team from Crombie Lockwood.
The business card draw had a great prize up for grabs – a free lunch set-up by HPCE at your business – which Cyril Pepper from Caleys Blinds won.
Thanks to everyone who attended, we're hoping to have our final BA5 for the year early December. Keep an eye on our website or, if you're a member, log in to your InfoHub and you can book for all our events (and member events) through there.
Not sure what InfoHub is? It's great, and a better way to book for events and engage with the Chamber! Contact us to know more.