Housing is one of the biggest issues facing our region. Every day we're bombarded by stories of skyrocketing prices around the city and the challenges facing those looking to purchase – and the advantages of those looking to sell.
What's causing this and how long will it continue for?
Deborah Peake from Tremains says there are a several key drivers in the Tauranga property market: Shortage of available land to build on, comparably slow resource consents and continued influx of population into the Bay of Plenty.
"Low interest rates are making lending affordable, although borrowers are being heavily vetted by the lenders and responsible lending legislation is on the horizon along with interest rate rises.
"This combination of factors has meant that prices have continued to rise and we see this trend continuing in the short/mid-term".
While buying a house is already a stressful process, the uncertainty and changeable times we live in are adding pressure to both vendors and buyers alike, with Deborah adding that there is a lot of 'fallout' from COVID-19 starting to manifest also.
"The number of sales due to separations are significantly up, so while we maintain a neutral approach, dealing with the emotions and the grief around this can be challenging."
Deborah adds that for anyone buying a house the process is highly emotional and one of the biggest positives of working with clients through COVID is becoming more in tune with that emotional process.
"When people are operating under stressful or changeable circumstances, our ability to manage people has to become even more effective. We've had situations where the stress and uncertainty has created some very unexpected behaviour, so understanding this and seeing it as a chance to hone skills in this area has definitely been a positive."
Another positive is within the Tremains team, with management going "the extra mile" to support the agents.
"There was a plan to make sure everyone could dip into work every day and stay on track. This covered everything from training on systems, through to talking about the different scenarios and stresses of dealing with vendors and buyers, through to 'guess who this is' photos over drinks at the end of the day."
Within the business, and like many industries, Deborah says real estate has increased its digitisation as a result of COVID and thankfully they have the support of two industry bodies – REINZ and REA – to help facilitate best practice.
"As an industry we are particularly digital focussed anyways, so a COVID environment has just amplified any laggards who were late to the game. The entire paperwork process, from listing through to contracts, can be done digitally (with the exception of verification around anti-money laundering)."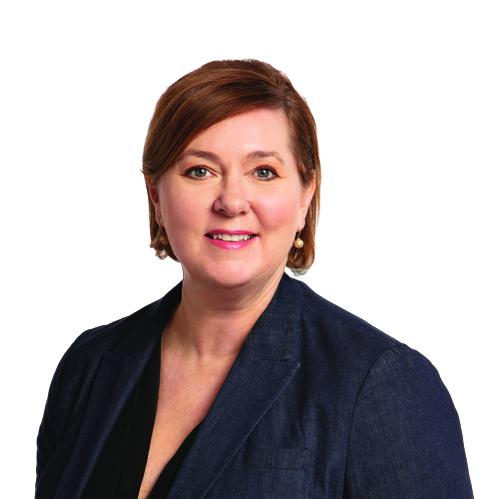 But one area that has been significantly impacted by COVID is auctions.
"Smaller or less modernised brands, who do not have good auction expertise and an online auction ability, effectively had to put their campaigns on hold and this disrupted vendors," says Deborah.
"We had a number of properties that had started their marketing campaign and we simply continued using our online auctions capability. We were able to support vendors move forward, without them being disrupted by COVID lockdowns."
Deborah has been with Tremains for three years, having previously worked in the advertising industry for 20-plus years, which includes running a digital ad agency in Beijing for two years. She admits it takes a lot to surprise her and that's why she loves the changeable nature that comes from being in real estate.
"Just when you think you've seen it all, a different scenario or situation comes along that you need to address – it's always new and different.
"Given my background, developing great marketing for the properties I sell always makes me feel great and seeing the outcome from that – helping people move forward with their lives – is totally rewarding."
BWN Quick Fire Question:
What are some of the biggest misconceptions about your industry and what is the reality?
That it's easy. The reality is the breadth of skill set you require, the work level (particularly when you're staring out) is much higher than most people anticipate and the level of compliance both in terms of real estate and the law is significant.
The number of changes from anti-money laundering, to data privacy to tenancy law changes to tax combined with the onset of digital means that the days of cowboy agents is over. Any whiff of the 'she'll be right' agent should make your hair stand on end!

Want more top tips, advice and insights? Check out our news section.