Tauranga City Council is consulting on its draft budget. This includes $1.4b in the transport network, and the civic heart project to re-ignite the city centre by providing more amenities.
Many business owners says that Tauranga needs to invest in infrastructure to address the key issues of transport and housing supply.
The Tauranga Chamber is keen to hear from businesses on what's important and who should pay.
The Commissioners requested a review of the Council's rating system last year to explore options for sharing the cost of investment in infrastructure, particularly transport, more equitably.
Last year, the Commissioners increased the commercial rates after analysing who they believed benefited from the investments, and also comparing Tauranga's commercial differential to other cities across New Zealand.
The Commissioners are looking to increase the commercial rates again as a key lever to accelerate projects.
The Tauranga Chamber believes that if businesses are being asked to pay more, then you should have a strong voice in prioritising projects. We encourage your feedback below.
What did the research show?
More than half (52%) of daily trips on the city's transport network were related to the commercial / industrial sector.
The same sector was contributing 24% of the transport rates revenue, compared to residents who were contributing 76%.
What does this mean?
The commissioners are proposing a change in both the general rate differential and the existing targeted transport rate, which would see a 50-50 share of the transport rates between commercial / industrial and residential.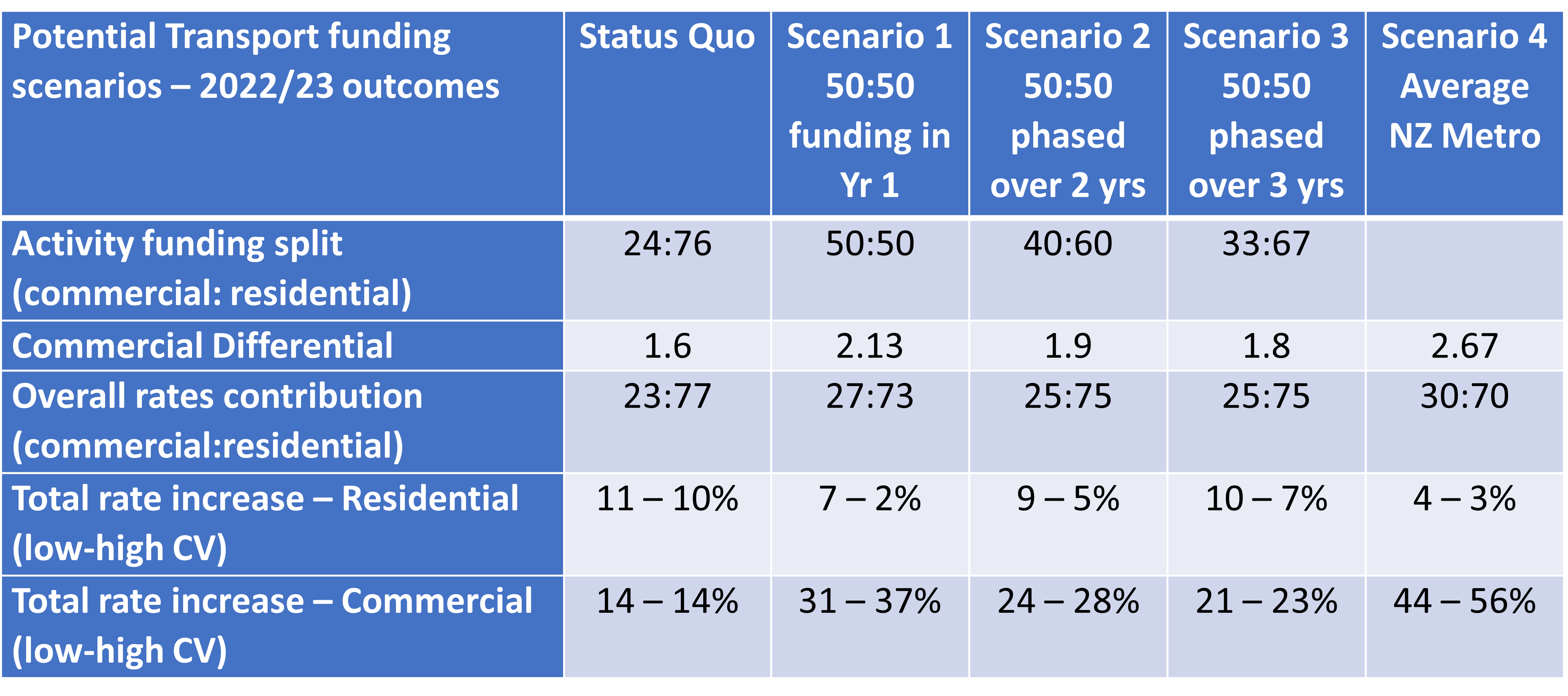 How will this impact businesses?
The commissioners are proposing five scenarios and want to hear from the business community before they decide. These are:
Status quo
Scenario 1:  50:50 funding in one year
Scenario 2: 50:50 phased over two years
Scenario 3: 50:50 phased over three years
Scenario 4: Go above and beyond and match the average NZ metro.
You can see the full breakdown above.
Have your say & inform our discussions.