Last year, we held a fantastic BA5 event with Deb, Demelza and the whole team in the old Mount Maunganui cinemas.
In chatting to Deb, she revealed she does some amazing work as a volunteer for another Chamber Member – the Graeme Dingle Foundation.
We love a story of Members Helping Members, so we asked Deb a few questions to find out about more – including her current project of raising funds for GDF by running 12 marathons in 12 months!
We also asked Deb about how the events industry has fared under Red and how she and the team have managed to diversify to create new business opportunities to get them through.
What is your involvement with the Graeme Dingle Foundation?
I was a mentor for the Project K programme for a year, which involved meeting my matched 'Mentee' regularly to set some goals and provide guidance and support. The programme was fantastic, and I watched this group of young people, with the help of their Mentors, develop some fantastic skills and memories!
I am currently on the Graeme Dingle Foundation Western BOP Board and am enjoying contributing diversity of thought and learning about the foundation, what it stands for and meeting some amazing people.
Dan Allen-Gordon, who heads this region, is the most passionate, caring, hardworking guy I have met and he devotes his life to these kids – it is amazing!
What would you say to anyone else thinking of getting involved?
The Graeme Dingle Foundation really is something you can get involved with and really make a difference. It is time spent with young people and often they teach you as much as you teach them. It is nice to see the real value that these programmes provide to our young people as they are our future. The programme helps them with resilience, confidence and getting through life 😊
Do you do any other community support / charitable work?
Our event management company does lots of team building events for companies that combines charity – one example is building bikes for children who may not be fortunate enough to have one.  We also work with some charities and non-profit organisations to run fundraising events such gala dinners, fundraising days and plenty more.
And what's this we hear about 12 marathons in 12 months? Why are you doing this? What do you want to achieve? How has the training been? What has been the biggest challenge and the best reward?
A crazy idea! Originally, I wanted to do 12 marathons in 12 months in 12 countries, but Covid-19 put a stop to that! I have one marathon left to run and it has actually taken more like 18 months because for a good period of Covid with lockdowns and things a lot of the events I was registered to do were cancelled.
I wanted young people to see that as long as you put one foot in front of the other that anything can be achieved. I am not breaking any world records or having podium finishes, but I am getting to the end of each race smiling and I think that is a good analogy for young people who feel overwhelmed with expectation on them, pressure and all the things that life asks of them at times.
I would like to achieve raising $25,000 for the Graeme Dingle Foundation and am part way there!
The training has been really good. I enjoy getting out in the fresh air, I travel a lot too so putting on a pair of shoes is easy anywhere and something I can do anytime. Some days it is hard to get out the door but once you're out it is all good! The hardest part so far, in the beginning before the cancelled events, there was a couple of marathons that were only a couple of weeks apart and that was hard!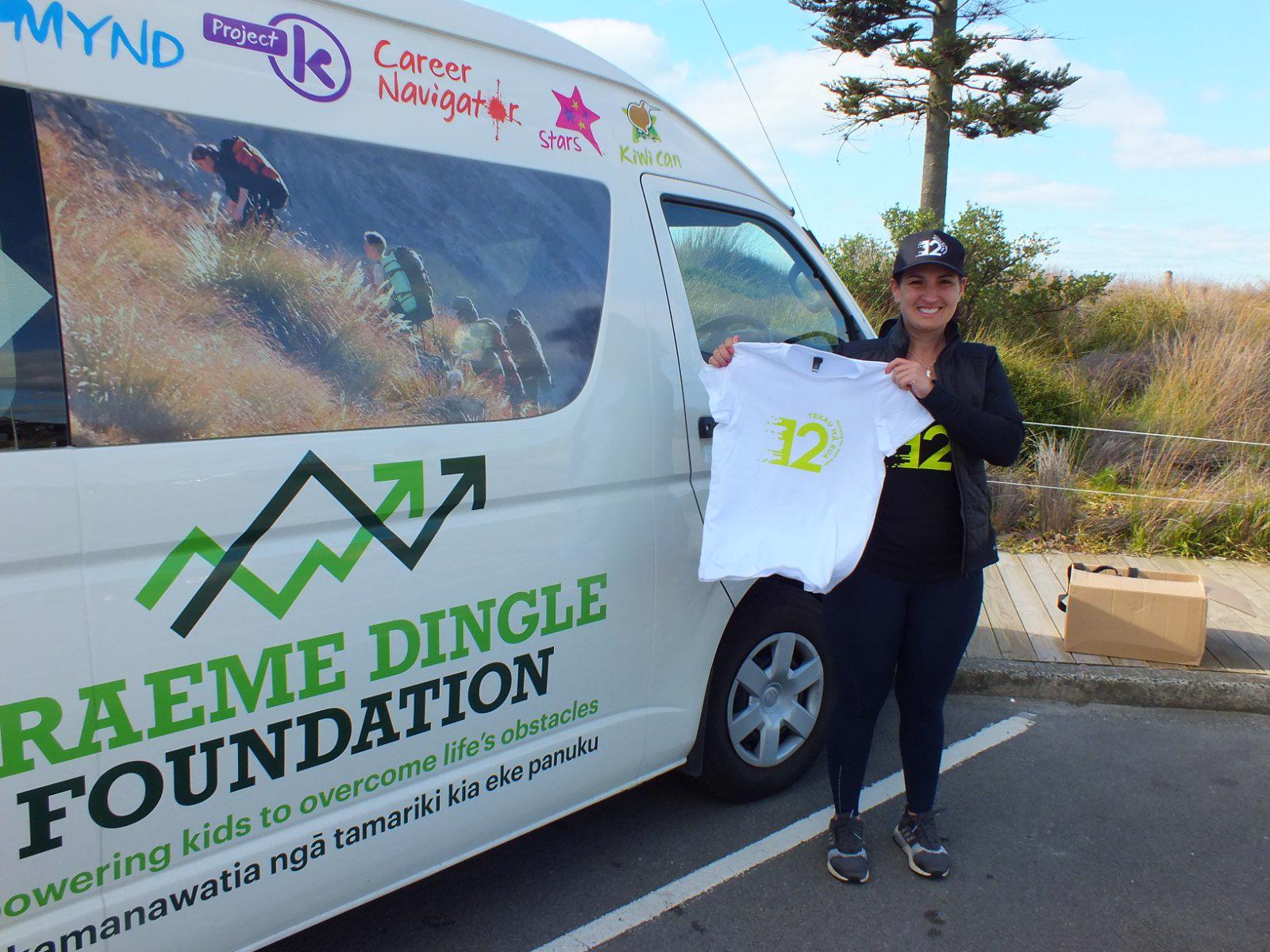 Speaking of challenges and rewards, how has 2021 for HPCE? Events have been hugely impacted by COVID-19, but how have you worked through?
I feel I am a super positive, proactive person but I will be honest, it has been really tough.
There have been weeks that I have felt really overwhelmed and low, but we have an amazing team and I have super incredible friends and family that have made it possible to 'hang in there'.
When lockdowns started to hit we had 100% cancellations of all forward booked events, then the roller coaster happened when we had a little teaser of things looking up and events all started to rebook, another wave hit and they all cancelled again!
My main goal was to keep our entire team onboard as much as we could therefore we had to diversify. We already did quite a bit of marketing and strategy work for clients that we did events for, so we started focusing our time and energy on that. The result – we are now about to launch a full-service marketing agency called Right Turn Agency with a full team and events are now starting to make a comeback. So I feel proud that we are nearly there.
For the events industry it has been a long, tough road but the one thing that has remained, we all support each other, we are loyal friends in this industry and we have each other's best interests at heart so the warmth and the support is certainly there for all involved.
What have been some of your highlights of the year and what are you looking forward to in 2022?
One thing Covid has taught us all I think is to slow down a little. It has been nice to spend time with my two girls and we travelled a lot over the summer period. What an amazing opportunity to explore our own country and this was certainly a highlight and something I will never forget – so special.
In 2022, I am looking forward to watching our team of awesome people flourish with events coming back onboard, really excited to see the marketing agency grow, and with events coming back it will be so exciting to watch people meet in person again and see that sparkle in people's eyes when they get to connect with their peers, colleagues, suppliers, friends.
What impact has Red had on the events industry? What support is out there? How can event organisers try to continue on under a Red level?
Red now means 200 people can gather indoors. It is still tough as there are a lot of companies gun shy to commit to an event just in-case, which is totally understandable.
The resurgence support has been great and the events industry body BEIA is fantastic at providing us with real time information, information on what support is out there and working with the government on behalf of our industry to have us provided with support.
Any advice or tips to impart to fellow business owners or specifically events organisers?
Support each other! I firmly believe in collaboration and strong, transparent relationships. Have fun. Work should be a passion as well as a career.

Want more top tips, advice and insights? Check out our news section.